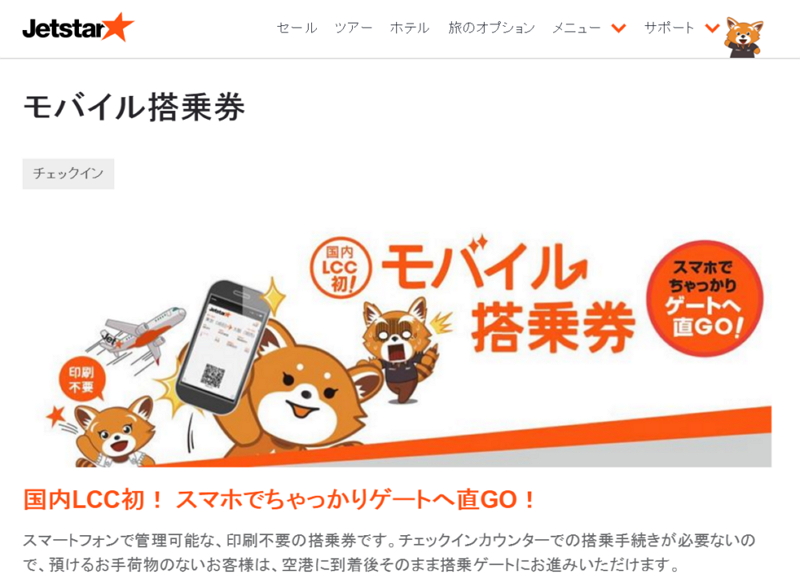 Jetstar Japan, one of the Japanese LCCs, started serving mobile boarding pass on its Jetstar app, which can also be used for booking and check-in. Multiple boarding passes can be issued with one booking number.
Jetstar released the mobile check-on function in January 2016 ahead of other LCCs. With the additional boarding pass function, a passenger can complete a process from booking to boarding on the app. Change of flight schedule is noticed on the app.
In accordance with the new function release, the LCC offers a campaign for the app users by June 30 this year. A user is given a 5% discount for selected goods by showing mobile boarding pass at Jetstar Shop in Narita Airport 3rd terminal.
In Japanese