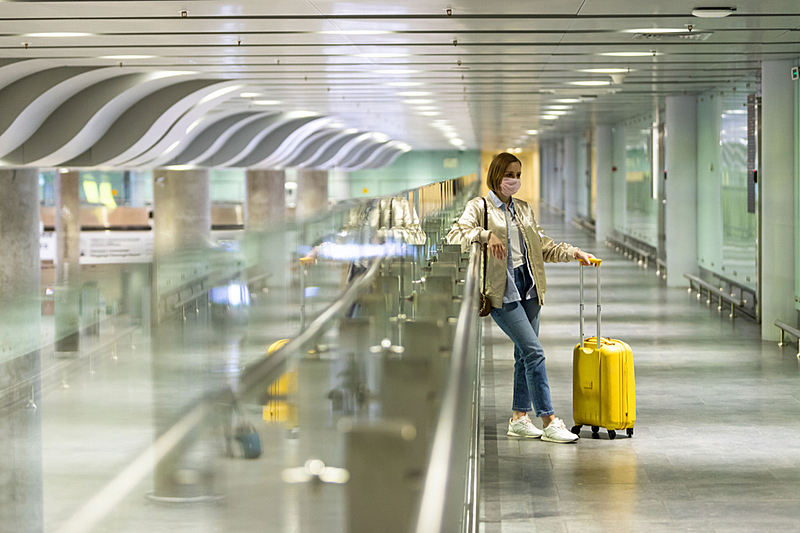 JTB conducted its original survey on travel trends during this coming New Year holiday period from December 23 2020 to January 3 2021 in the middle of November, giving up usual traveler forecast because of the uncertainty amid COVID-19.
The survey results find that the ratio of 'traveling including homecoming' accounted for 14.8% including 'probably traveling (6.9%),' which was 5.2 lower points than a year ago.
The ratio of 'not traveling' was 85.1% including 'probably not traveling (18.4%),' which was 5.0 higher points than a year ago. The ratio of clear answers of 'not traveling' was 7.8 higher points than a year ago.
Travel intention by age and gender
Among respondents traveling, the most popular travel days was two-day and one-night trip (38%), followed by three-day and two night trip (25.2%). Destinations near living places were selected, like Kanto (21.6%) or Kinki (16.3%), and family travel was the most popular with the ratio of 61.6%.
The most-preferred travel expense was '10,000 JPY to 20,000 JPY a traveler (23.3%),' followed by 'less than 10,000 JPY (21.5%).'
The most-used transportation was 'private car (56.3%).' Regarding accommodation, the ratio of 'parent' home' was down 3.9 points to 24%.

Preferred destinations

Travel expenses a person (left) and selected transportation
JTB said that 'cheap, near and short-term' under new normal with a strong sense about infection prevention is a new trend in this coming New Year holidays, as the questionnaire survey shows many travelers tend to choose private car to go to a near destination for short term.
When the survey asked how 'Go To Travel' motivates you to travel in the New Year holiday period, 61.8% answered 'no influence.' 19.2% answered that they will travel this year by using the campaign.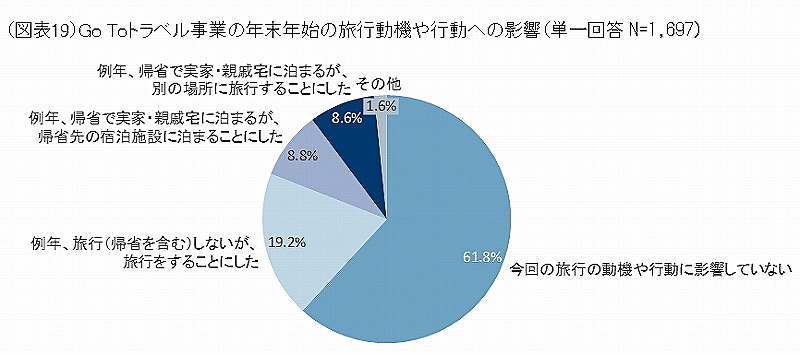 Motivation by Go To Travel
The survey was conducted for three days from November 17 to 19, targeting 20,000 males and females with an age range from 15 years old to 79 years old.