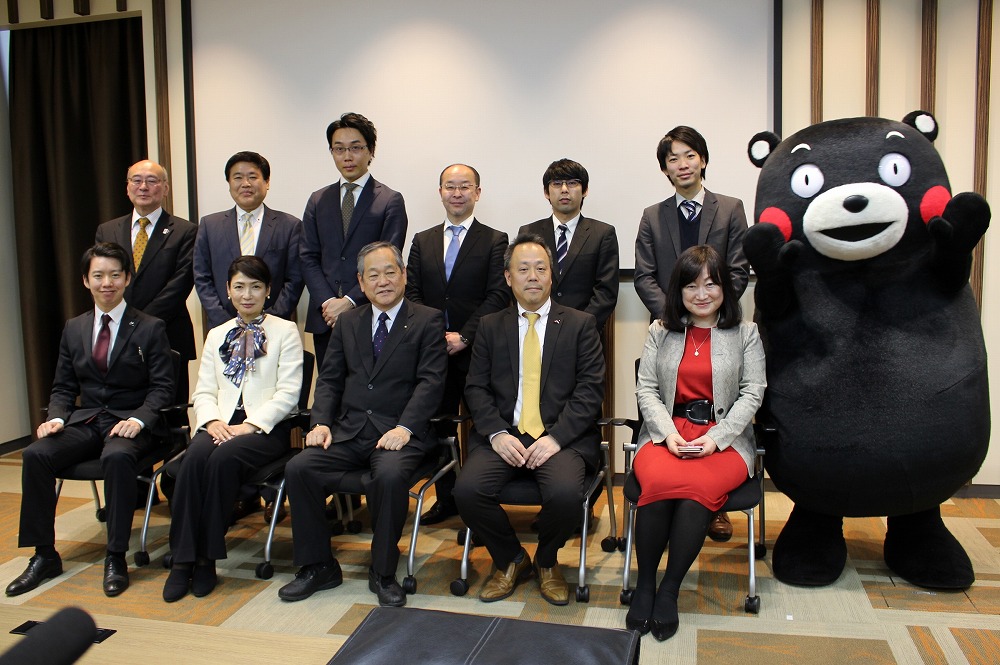 Kumamoto DMC will launch an analysis database exclusively for tourism promotion, using big data and high-level data science, for branding and marketing activities to increase visitors to Kumamoto and local spending and also for consultation services to tourism industries and local governments.
Established in December 2016 with a purpose of tourism recovery from the Kumamoto Earthquake, Kumamoto DMC aims to create a region making money with tourism businesses and sales of local products. 
For an analysis database, Kumamoto DMC has tied up with NAVITIME JAPAN, Agoop, eBase and Customer Communications, and big data about destination searches, GPS, positioning information on mobile terminals, POS data and so forth from the partners will be accumulated on the Microsoft Japan's cloud platform 'Microsoft Azure.'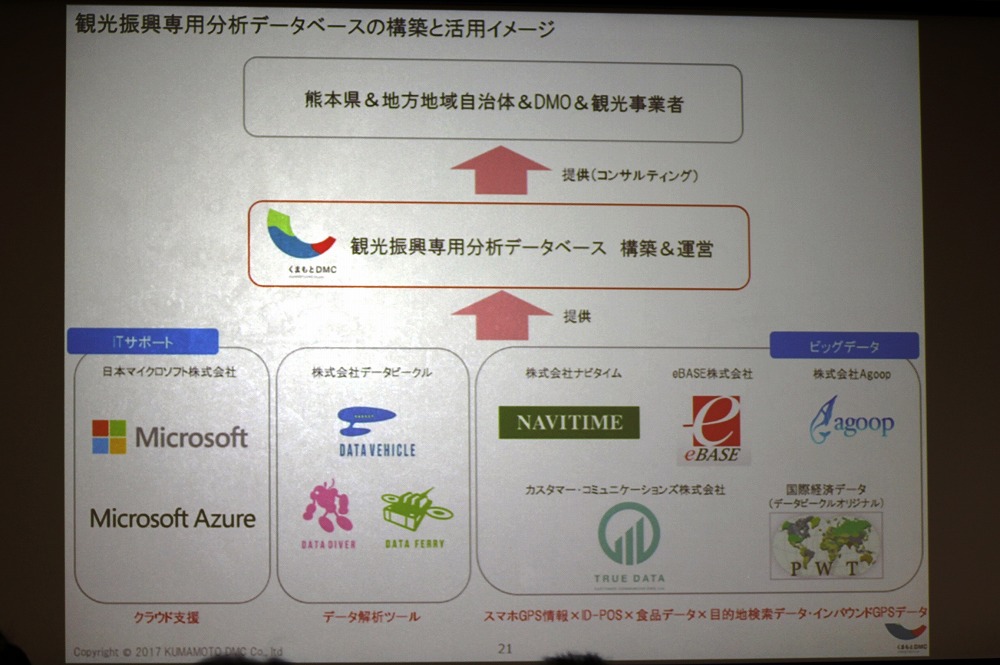 The analysis software of Data Vehicle will be used for data analysis. The analysis tool is expected to reduce marketing workload because it can be easily handled by people who don't have special knowledge about data science. In the future, Kumamoto DMC plans to sell the analysis database to other DMOs in Japan.  
In the meantime, Kumamoto DMC will launch Oruto Kumamoto, a special website delivering information tourism and local foods, in April 2017. The website will deal with lodgings, activities, local tours or local products, and Kumamoto DMC plans to extend a sales network for travel products to major OTAs or meta-searches.