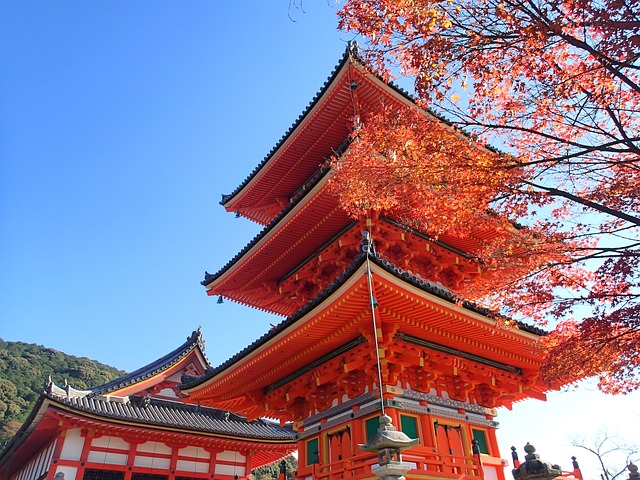 Kyoto City Tourism Association or DMO KYOTO announced that Japanese guest nights in 66 hotels were up 42.8% year on year in November 2020, which was the largest YOY growth since the survey began. The Association analyzed that the growth resulted from the autumn color season, higher demand boosted by the Japanese government's domestic travel recovery initiative 'Go To Travel and lower room rates than usual.
International guest nights were still down 99.5% to 1,306.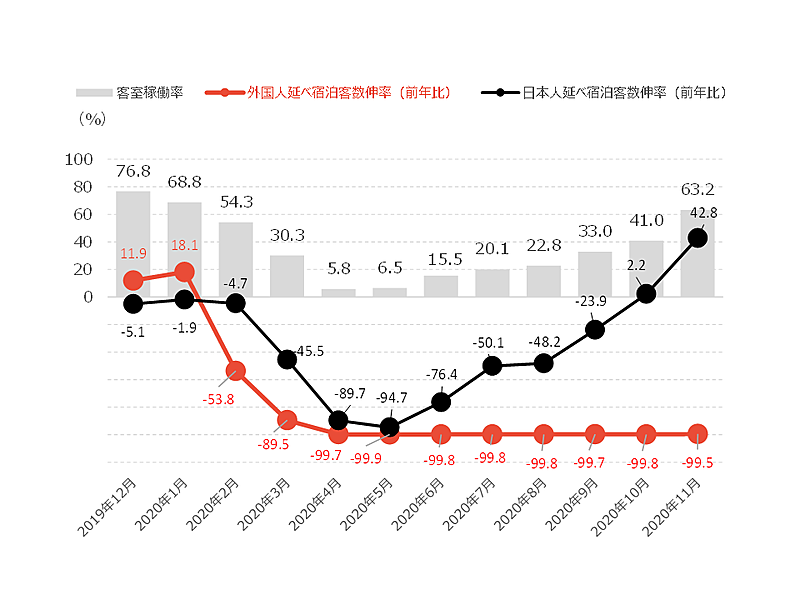 報道資料より
The average occupancy rate was 63.2%, 22.2 points higher than October (41.0%), improving for seven months in a row, although the result was still much lower than around 90% in usual November.
DMO Kyoto expects that many hotels may suffer cancellations during the New Year holiday period and in January 2021 because 'Go To Travel' is suspended nationwide until January 11 2021 or longer.