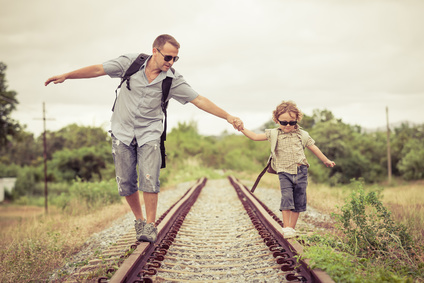 Leisure White Paper 2015, released by Japan Productivity Center, finds that the leisure market value of Japan increased by 0.6% year on year to 72.9 trillion JPN in 2014. The market was led by tourism/recreation with the annual growth rate of 5.0%. Leisure travel in Japan with 54 million travelers was the top leisure activity for four years in a row.
The table below shows the leisure market trend year by year: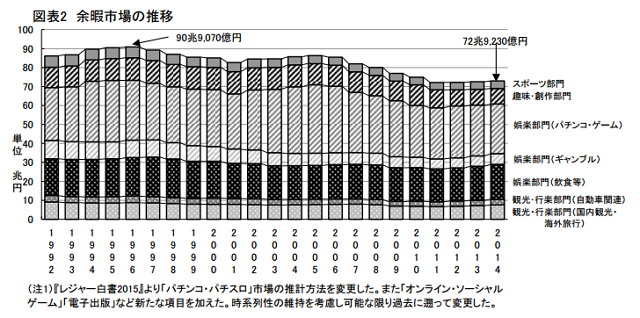 The growth of leisure travel in Japan was primarily boosted by the record-high business results of theme parks and amusement parks. The hotel business grew by double-digit mainly because of increase in foreign travelers, and the ryokan business also achieved a turnaround.
By leisure activity, spending in sports was up 0.7%, marking year-on-year growths for three years in a row. Spending in recreation, such as public gambling, lottery or gaming, was just up 0.1%. Spending in hobby, such as camera, video, movie or music concert, was down 1.8%.
Leisure travel in Japan was followed by dining out (50 million people) and reading (49.9 million people). The rankings of window-shopping and walking were up to 5th and 9th respectively, and also digital communication ranked 17th, rising from 20th in 2013. In reverse, driving dropped from 2nd in 2013 to 4th in 2014, and also going to movie theater from 5th in 2013 to 7th in 2014.
The table below shows top 20 leisure activities: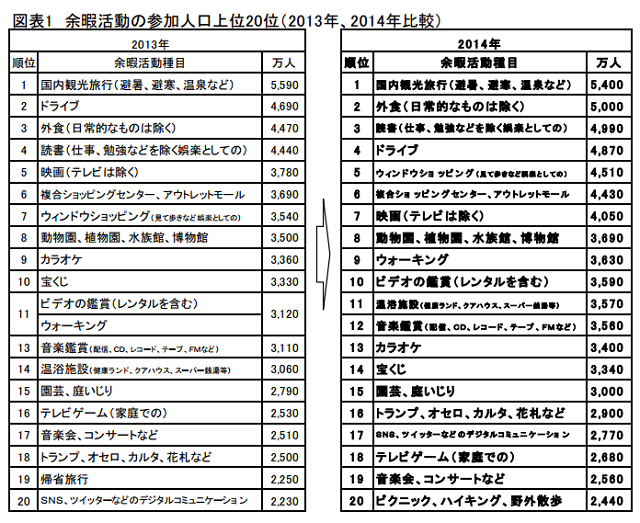 The most popular leisure travel destination was Tokyo (26.4%), followed by Shiga/Kyoto (19.9%) and Nagano/Yamanashi (18.9%). Several destinations, such as Niigata, Hokuriku, Gifu, Shikoku, Oita/Miyazaki/Kagoshima or Okinawa, resulted in less than 10%.
Hokkaido was the most preferable future destination with a ratio of 58.5%, followed by Okinawa (48.5%) and Shiga/Kyoto (40.1%). The ratio of Tokyo was just 25.3%.
According to the survey on leisure activities associated with overnight travel, which is part of the white paper, the top was skiing (49.7%), followed by cruising (43.7%) and golfing (34.3%). Fishing (25.1%) and shooting photos (15.9%) were popular among male travelers, and participation in event or exhibition (14.6%) was ranked in the top 10 among female travelers.
In Japanese