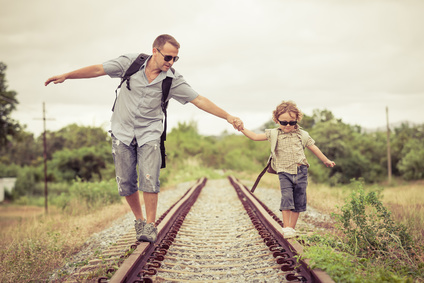 Leisure White Paper 2016, published by Japan Productivity Center in early August 2016, shows that the top leisure activity among Japanese people in 2015 was travel in Japan with about 55 million experiences for five years in a row, 1 million more than a year earlier. The growth particularly resulted from open of the Hokuriku Shinkansen and five consecutive holidays in the Silver Week in September 2015, which happened for the first time in the past six years, according to the white paper.
Rise of ranking was found in driving from 4th to 3rd, going to cinema from 7th to 5th, going to zoo, aquarium, museum or botanical garden from 8th to 7th and remarkably jogging or marathon from 28th to 19th with 21.9 million experiences.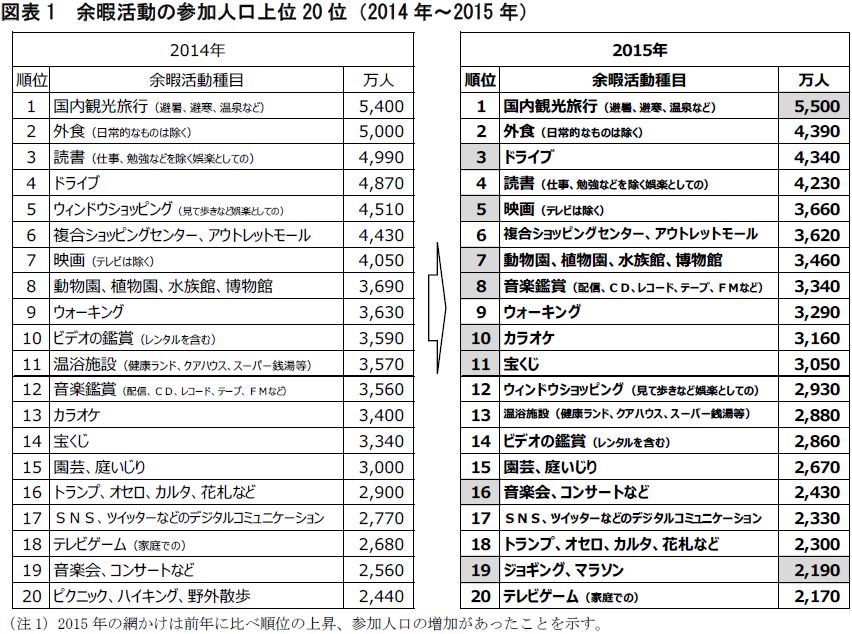 The leisure market scale was down 1.0% year on year to 72.3 trillion JPY, but except pachinko or pachisuro gambling, the scale was up 1.2%, year-on-year growths for three years in a row. The market scale of tourism was also up 0.6%, year-on-year growths for four years in a row.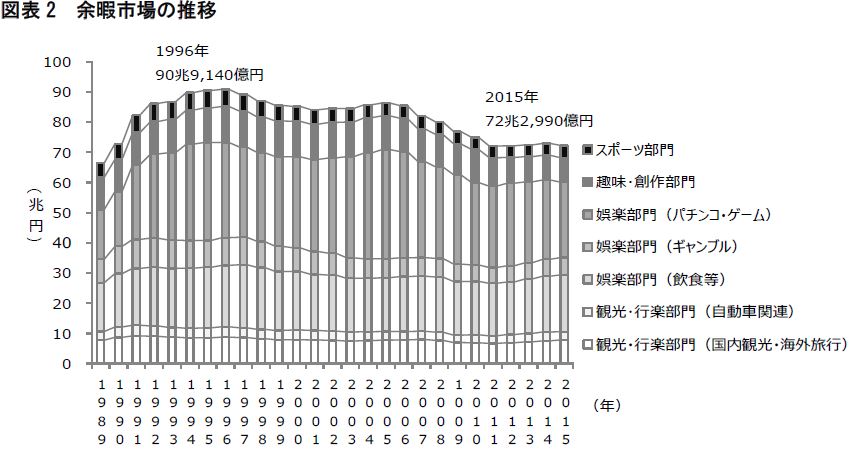 In Japanese