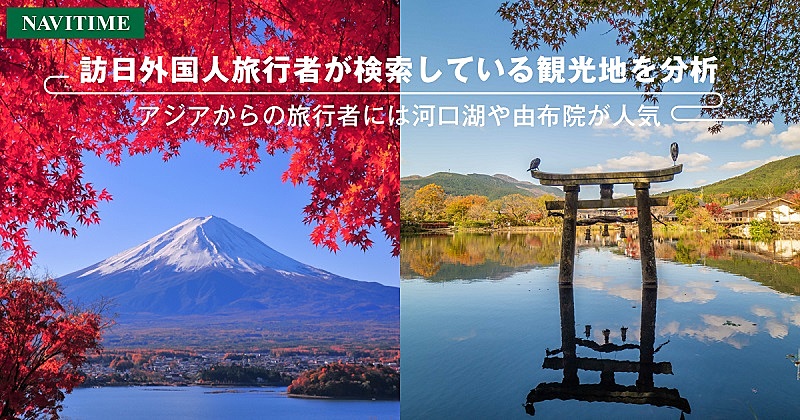 Navitime Japan, a Japan's leading navigation solution provider, revealed that searches for tourists spots in Japan by international users on its navigation app 'Japan Travel by NAVITIME' have increased rapidly in September and October 2022. Searches by users in Asia particularly grew, and Hokkaido, Yamanashi and Oita were more searched.
According to the data analysis, the growth rate was sharply up after open of the Japanese border was announced on October 11 2022. By language, the highest growth was found in Chinese with 22.9 times more searches on October 30 than those on September 1, followed by 7.8 times in Korean and 5.9 times in Thai.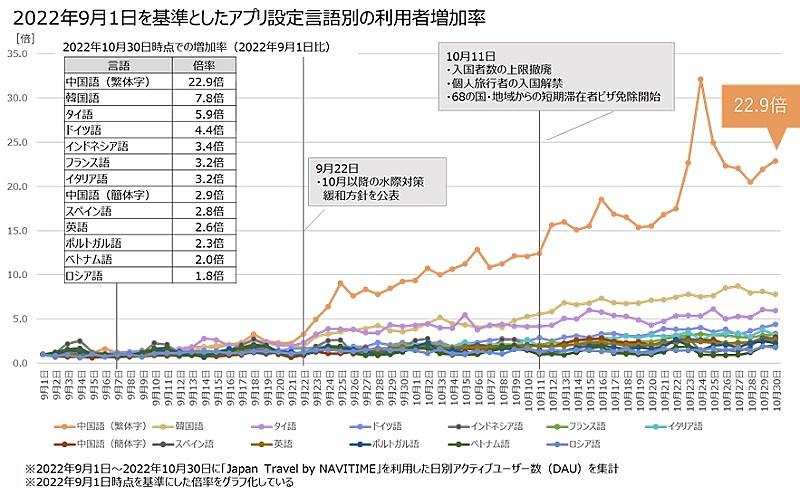 発表資料より
Chinese speakers searched Hokkaido, Nagano and Aomori for skiing, Oita and Kumamoto as onsen resorts and Yamanashi as a gateway for Mt. Fuji. 60% of Korean speakers searched Tokyo and Osaka, and Universal Studio Japan and Tokyo Disneyland were more searched by them.