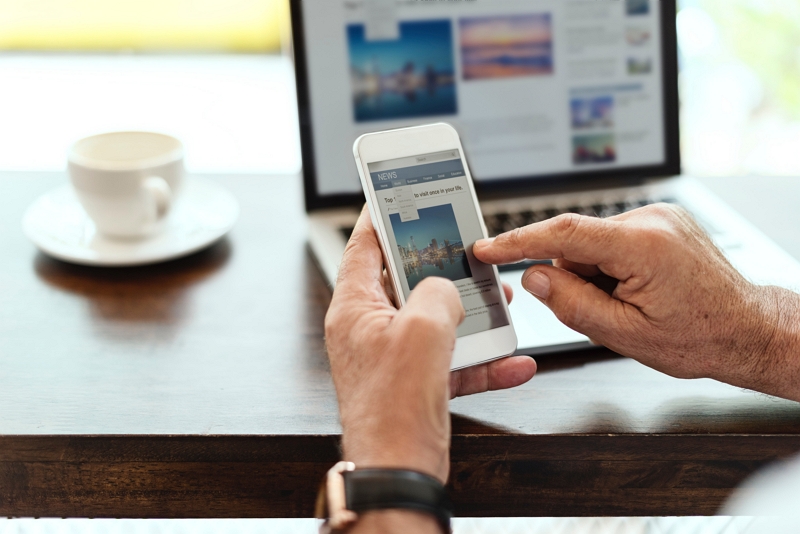 The latest app user ranking (January to October 2019) in Japan, surveyed by Values, a digital marketing researcher, finds that the No.1 app was LINE with 93 million users, followed by Twitter with 53 million users and Amazon Shopping with 49 million users. 
The top app in terms of the growth rate was 'PayPay,' a cashless payment app that was released in October 2018. Also, high growth rates were found in another cashless payment apps, such as 'd barai (payment)' with four times more users than a year ago or 'Google Pay' with two times more. 
Also, the loyalty management apps for members, such as 'd Point Club,' 'T-POINT,' 'Rakuten PointClub' or 'Ponta Card,' were ranked high in terms of the growth rate.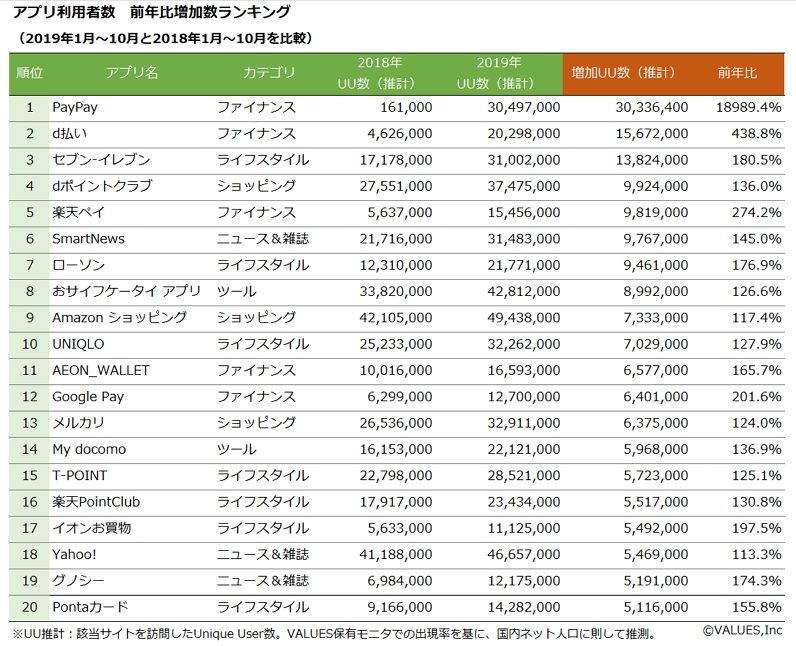 In terms of unique website users, the top was Google, followed by Amazon and Rakuten. Google was also the top website in terms of the growth rate. Interestingly, 'Smart The Television' and 'FNN.jp Prime Online,' which are entertainment and TV program websites, were ranked 2nd and 3rd.