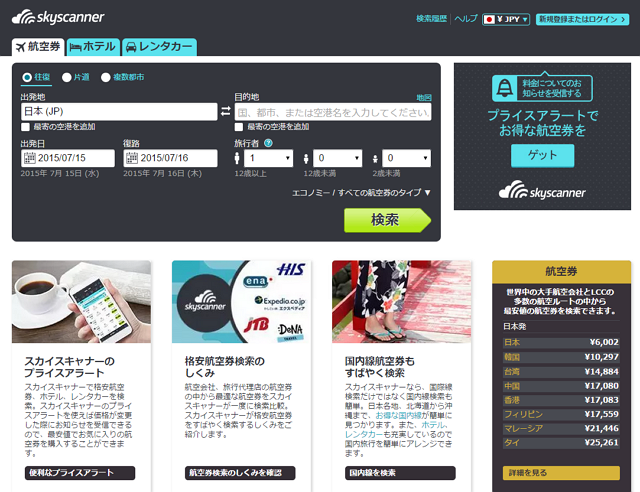 Skyscanner and Yahoo! Japan established on July 8 2015 'Skyscanner Japan,' the joint venture with a capital of 300 million JPN invested 51% by Skyscanner and 49% by Yahoo! Japan. The new company is led by Gareth Williams, Skyscanner CEO and Co-Founder.
Skyscanner, one of the biggest travel meta-search site based in U.K., has expanded its business in the Japan market by Japan team in Singapore. The joint venture is the first case in the company's global business development. A major reason for choice of Yahoo! Japan seems to be that partnership with the big portal site with Japanese users will help Skyscanner boost its business in Japan.
A management team of Skyscanner Japan may be consisted of three directors each from Skyscanner and Yahoo! Japan. The company's name represents Skyscanner's technology and branding power, according to Yahoo! Japan PR.
The first partnership is tie-up in search. When travel keywords, such as departure place, destination or air ticket, are input on Yahoo! Search, search results are displayed on Skyscanner's Air Ticket Search. Yahoo! Japan expects to enrich its search result function, while Skyscanner expects to raise its awareness in Japan.
In Japanese