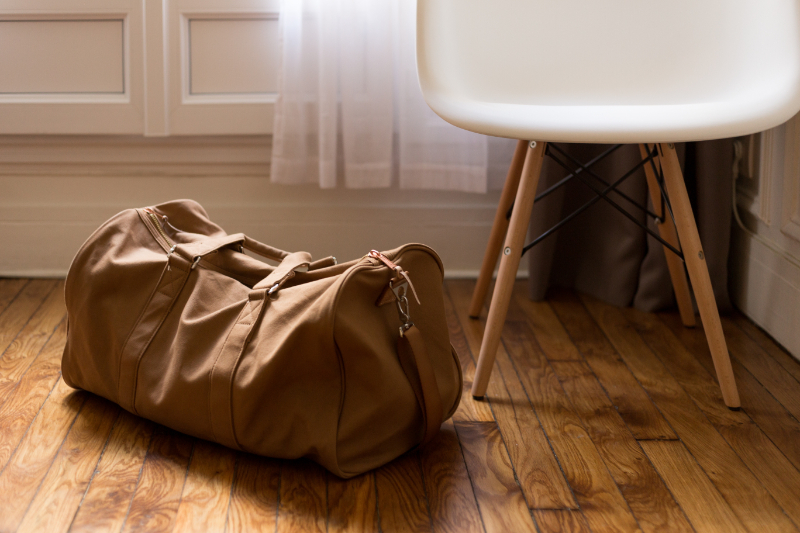 The latest private accommodation awareness survey, conducted by Intage Research, finds that the ratio of people who are against host family-typed private accommodation in the neighborhood is 43.1%, which is much higher than 17.3% of people who are for private accommodation. Against includes somewhat against, and for include somewhat for.
Regarding non-host family-typed private accommodation, the ratio of against is 55.7%, while the ratio of for just 9.2%. 
The survey also finds that elder people have stronger resistance, as about 60% of 60 yeas old or older is against private accommodation regardless of host family or non-host family. 70% or higher of residents in apartment and condominium answers no.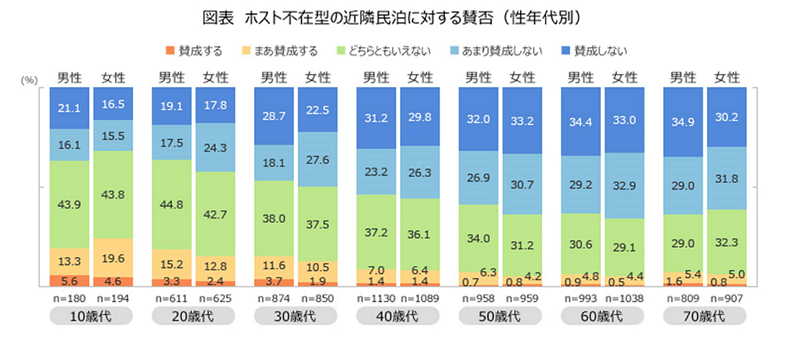 Asked for what kind of rules are required to agree to private accommodation, the most answers are found in 'business suspension of a private accommodation in trouble (51.9%)', followed by 'face-to-face identification of a guest by an owner (37%)' and 'against at any cost (33.8%).'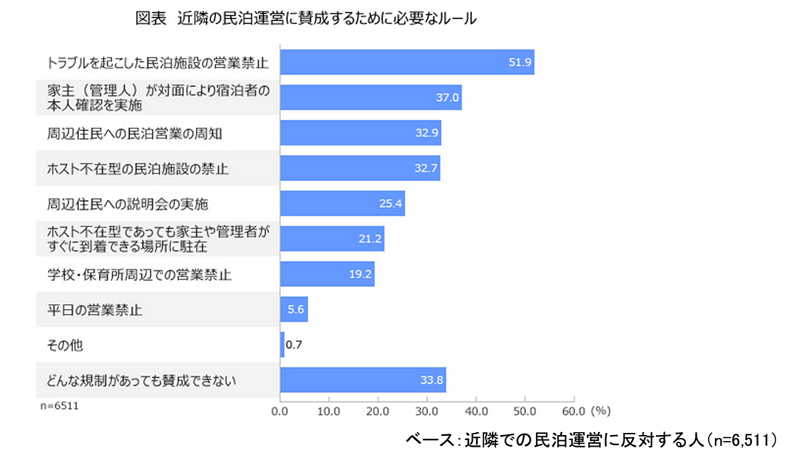 The survey was conducted in the period between March 23 and 26 2018, targeting 10,000 16 to 79 years old samples, out of whom private accommodation experiences accounted for 5.1%.