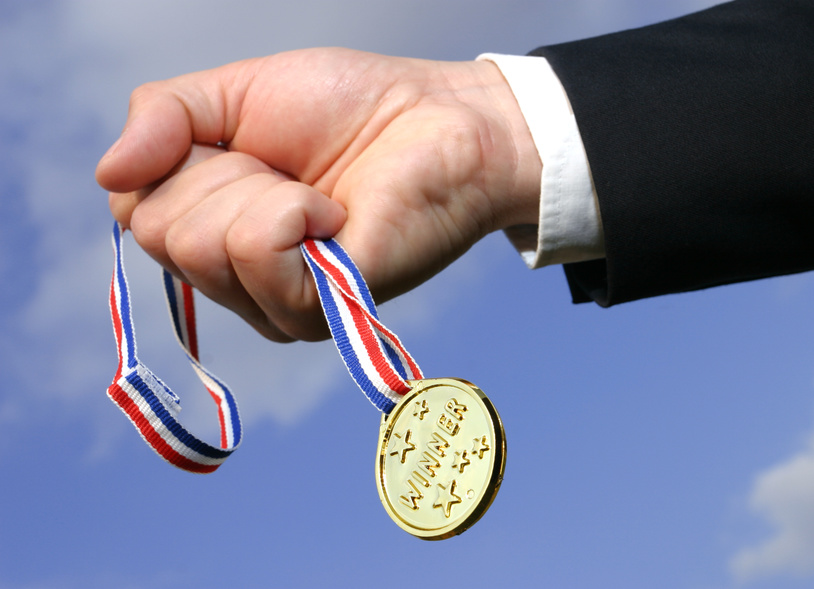 The first JCSI (Japan Customer Satisfaction Index) survey for FY2017, conducted by Service Productivity & Innovation for Growth (SPRING), finds that No.1 CS hotels were Teikoku Hotel for city hotel and Richmond Hotels for budget hotel.
Teikoku Hotel was ranked No.1 for nine years in a row and ranked tops in all six indexes of CS, Customer Expectation, Perceived Quality, Perceived Values, NPS (Net Promoter Score) and Royalty for two years in a row.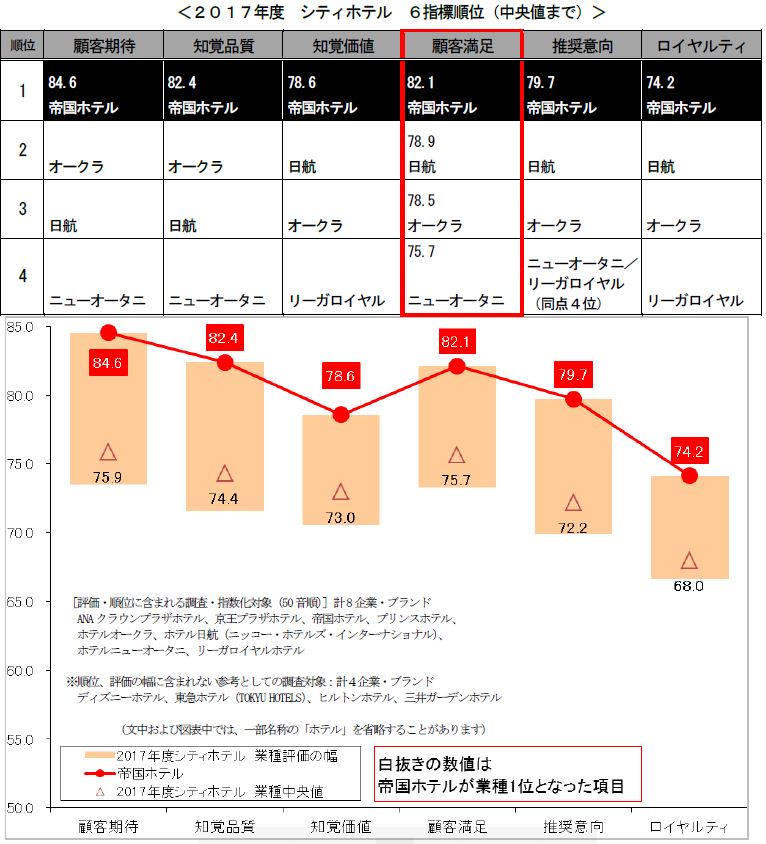 Richmond Hotels was ranked No.1 for three years in a row, ranking tops in all six indexes except Royalty. Super Hotel moved up to 2nd from 3rd in the last year.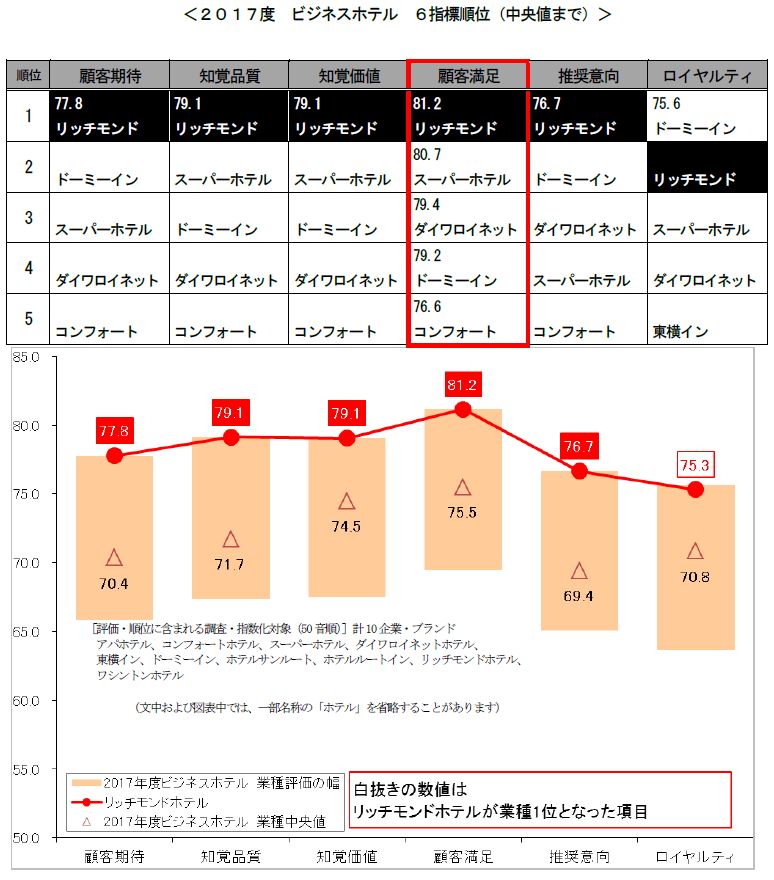 JCSI survey targeted ANA Crown Plaza, Keio Plaza, Teikoku Hotel, Prince, Okura, Nikko Hotels International, New Otani and Rihga Riyal Hotels as evaluations and Disney, Tokyu, Hilton and Mitsui Gardern as references for city hotel and Apa, Comfort, Super Hotel, Daiwa Roynet, Toyoko Inn, Dormy inn, Sunroute, Route inn, Richmond and Washington as evaluations for budget hotel.