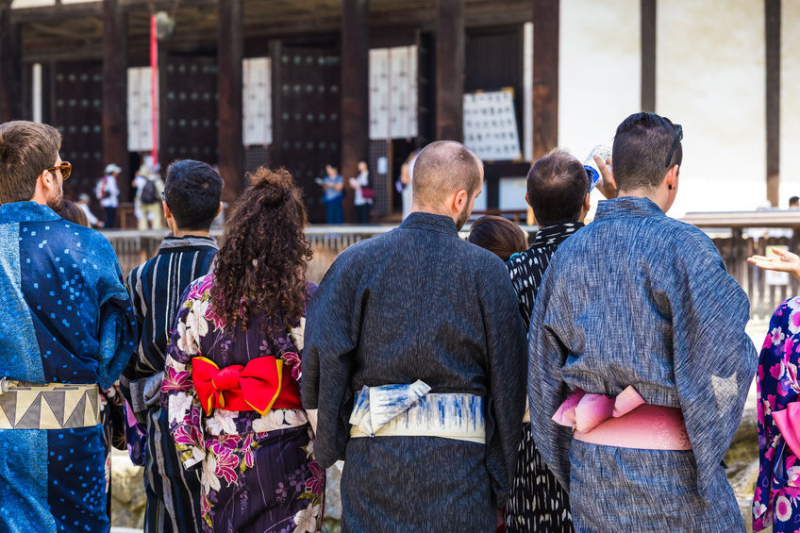 Japan Tourism Agency reported that the average length of nights in Japan was 7.6 in the fourth quarter of 2017 (October to December). As far as leisure-purpose travel is concerned, the average was 5.7 nights, and the longest was 13.2 nights by a French traveler. Travelers from Europe and North America stayed in Japan for 10 nights or longer.
The most first time travelers to Japan were from Spain (77.3%), and more than 80% of travelers from Taiwan and Hong Kong visited Japan for the second or more times.
Regarding travel companions, the highest ratio was found in 'with family (24.3%)', followed by 'alone (22.1%),' 'with friends (20.8%)' and 'with couples or a partner (17.6%).'
Regarding travel arrangement, the ratio of individual arrangement was 72.2%, which was the highest. The ratio of group tours was 19%, and individual travel packaging transportation and hotel 8.8%. More than 80% of travelers from Europe, U.S., Canada and Australia arranged their travels on an individual basis.