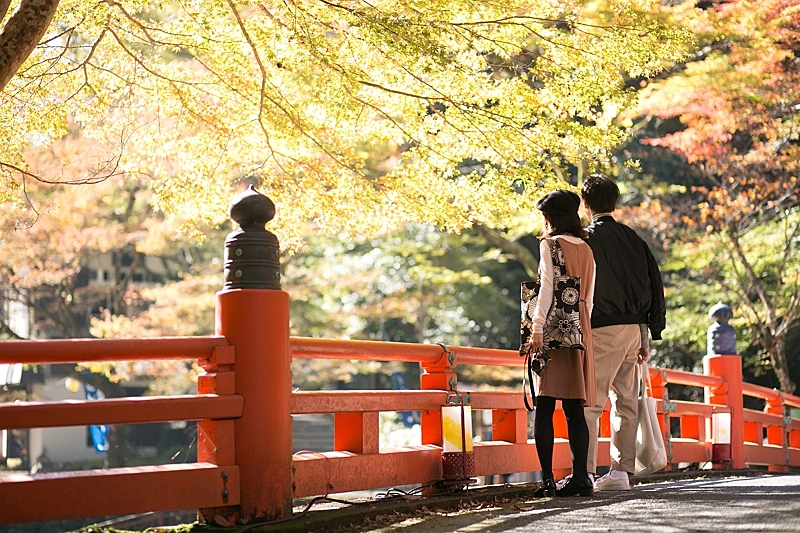 CCC Marketing conducted online awareness survey on so-called 'Revenge Consumption (desirable things to do after vaccinated)' to 1,502 18 to 69 years old males and females nationwide in July 2021.
The survey results show that the most desirable thing to do is domestic travel with the ratio of 22.7%, and even overseas travel is ranked 3rd with the ratio of 9.7%.
9.8% answered that they have already booked domestic travels, and 17.7% said that they will plan or book from now. The most desirable time to travel is autumn or winter of 2021 with the ratio of 42.9%.
Regarding overseas travel, the ratio of respondents who have already booked is just 1.1%. The ratio of those who will plan or book from now is 10.5%. The most desirable time to travel is after autumn of 2022.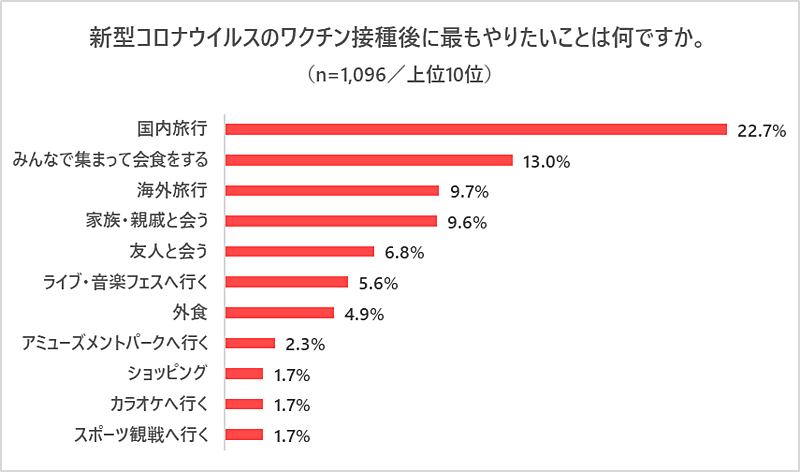 報道資料より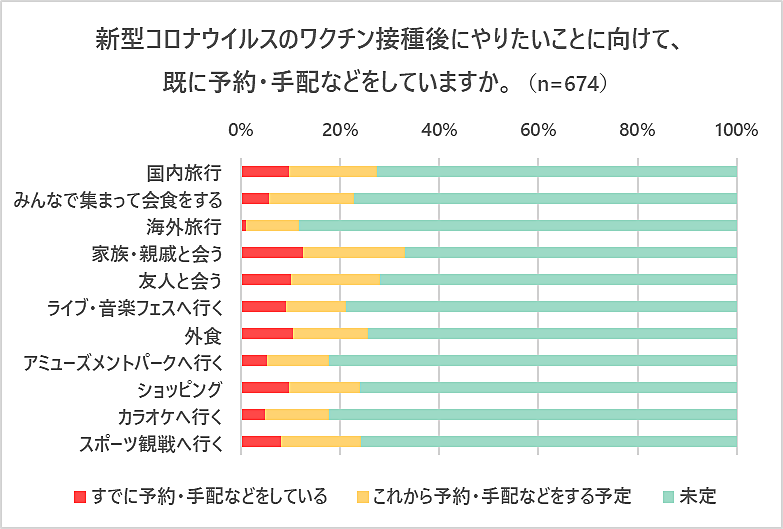 報道資料より
For a question on how to spend money, 42.2% said they spend less money than before the pandemic, and 46.9% said no change.
For the future consumption, 51% said they will not change their consumption behaviors. 23.2% said they will spend more money, and 25.8% said they will spend less money.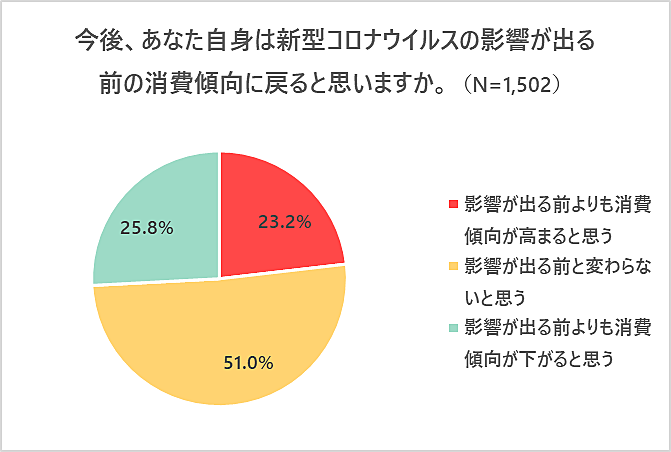 報道資料より
Asked about sentiment after vaccinated, majority of respondents (63.5%) answered they are still cautious about activities, while only 1% answered they are excited.