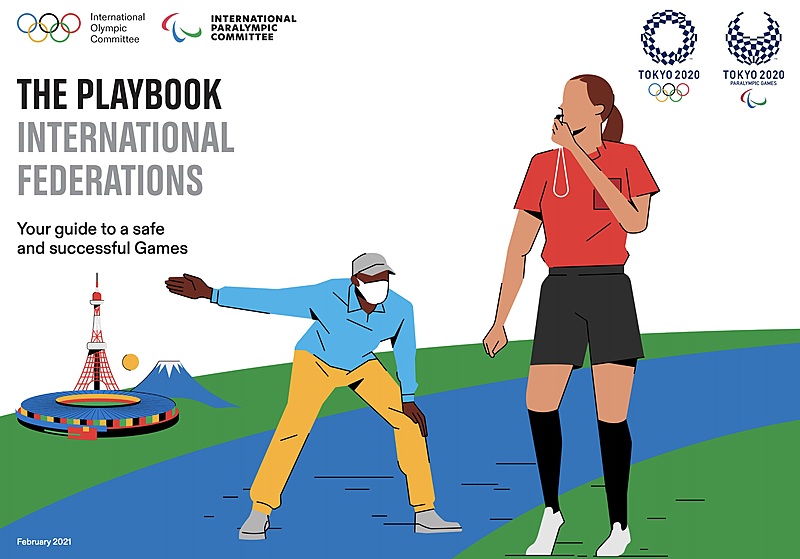 Tokyo 2020 organizing committee, International Olympic Committee (IOC) and International Paralympic Committee (IPC) have unveiled the first Playbook for stakeholders including delegates, judges or jury members, technical officials and journalists to ensure organizing a safe event in this coming summer.
The Playbook shows principles in order of time, before your travel, entering Japan, at the games and leaving Japan, and also what you have to ensure all the time.
What you have to ensure all the time contain 'Do not use public transport unless given permission' as well as 'social distancing,' 'avoiding enclosed spaces and crowds,' 'washing hands,' 'wearing a face mask' and so forth.
Before your travel, you have to make sure you have all the relevant documentation (pre-valid card or visa and negative COVID-19 test certificate) in place, complete an activity plan for the first 14 days of your stay in Japan, download and register yourself on COCOA or a tracking app of Japan and take a COVID-19 test within 72 hours of departure time.
When you enter Japan, you have to present immigration authorities with your documentations including a negative certificate and also take a COVID-19 test again.
At the games, you have to be screened (if required for your role) and tested for COVID-19 at different intervals and get test and isolate if you experience any COVID-19 symptoms, support athletes by clapping, not singing or chanting.
When you leave Japan, you have to know the latest entry requirements for your destination country as well as any countries you will pass through in transit and take a final COVID-19 test before departure, if required.