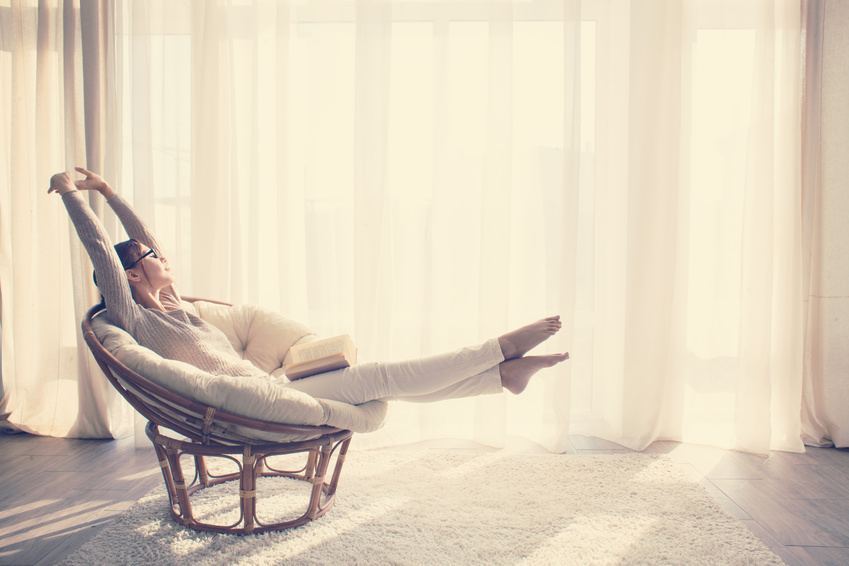 The Expedia survey on Japanese travelers by generation finds that there are gaps in using SNS for travel among Millennium Generation (born in 1982 to 1999), Generation X (born in middle of 1960's to 1970's) and Baby Boomer Generation (born in 1946 to 1964).
Twenty-one percent of Millennium Generation answered that it is important to receive comments on posted travel photos, and the ratio was the highest among the three generations. Also, Millennium Generation had the highest ratios in experiences to post photo in traveling (27%) and in choosing a destination with posted photos on SNS (24%).
The table below shows relations between travel and SNS by generation: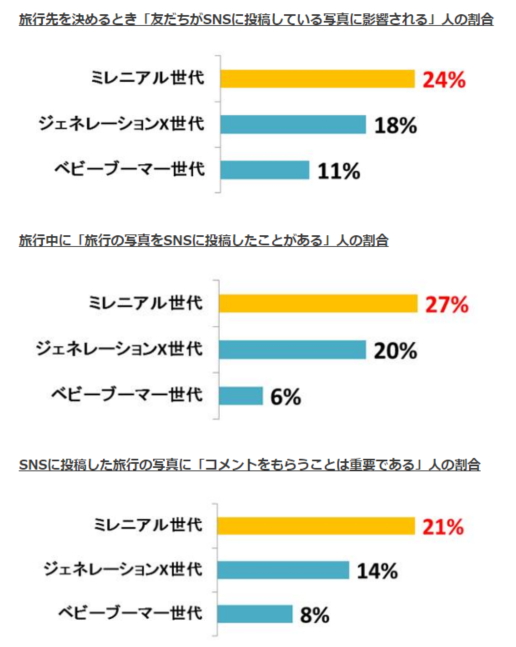 Regarding travel trend, twenty-two percent of Millennium Generation went abroad for leisure in the past year, and seventy-five percent of Baby Boomer Generation traveled in Japan.
Regarding travel planning period, the most answers from Millennium Generation were two days (19%), and from Generation X and Baby Boomer Generation three days (20%).