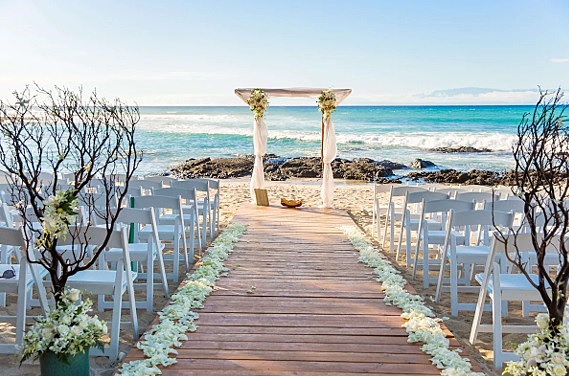 The Expedia Japan survey on honeymoon in the pandemic finds that three-in-four Japanese couples want to honeymoon overseas unless the pandemic happens. The most popular honeymoon destination was Hokkaido amid the pandemic.
The survey targeted 400 20s to 40s males and females who got married after April 2020 or plan to get married from now.
According to the survey results, about 60% answered 'already honeymooned (34%)' or 'planning to honeymoon (25%).' 14% said 'planning to honeymoon after the pandemic is calmed.'
The mots popular destination is Hokkaido, followed by Hawaii and Okinawa, including future honeymooners.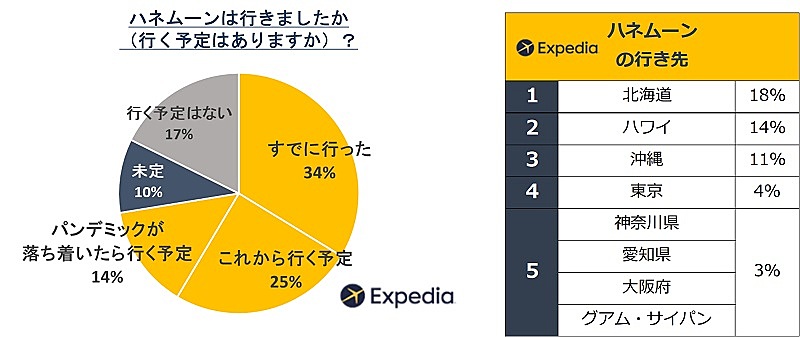 エクスペディア調べ
76% said that they wanted to honeymoon overseas unless the pandemic happened, and among them, the most preferred destination was dominantly Hawaii (45%), followed by Guam or Saipan (20%) and New York (12%).
Regarding wedding or wedding party venues, one in four said that they selected or will select outside venues. The most reasons are 'good season for outside wedding or party (43%),' followed by 'outside wedding or party is a dream (41%),' 'outside wedding or party is good for a stage program (29%).' Interestingly, 26% answered 'precaution for COVID-19.'"