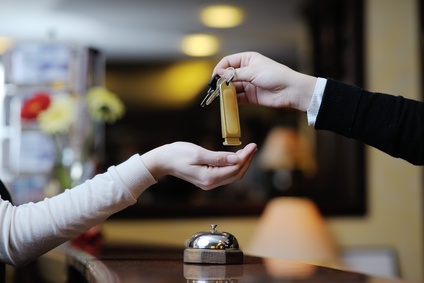 Mizuho Research Institute, a research organization of the Japanese mega bank Mizuho, reported that Tokyo might have the most serious problem with shortage of hotels in 2020, the Tokyo Olympic and Paralympic year. In addition to Tokyo, shortage of room supplies will be found in nine prefectures of Osaka, Kyoto, Chiba, Fukuoka, Oita, Hyogo, Kanagawa, Nara and Hiroshima, according to the survey report.
The following table shows estimations of overnight guests and investments to hotels in the ten prefectures in 2020: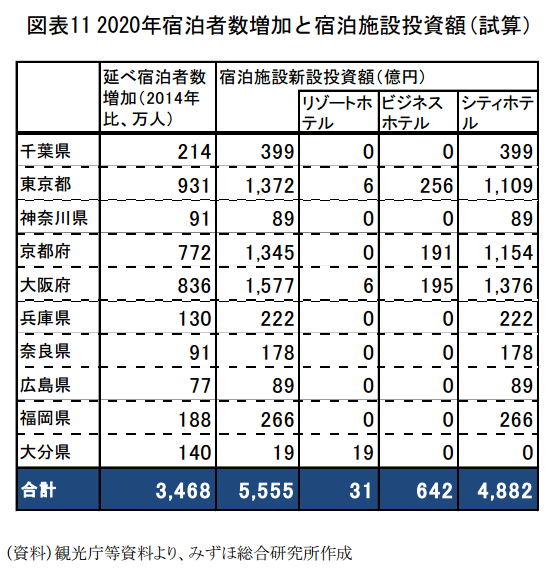 The Institute expects that an investment of 555.5 billion JPN in total will be required to build new hotels in the ten prefectures by 2020, including 157.7 billion JPY in Osaka, 137.2 billion JPY in Tokyo and 134.5 billion JPY in Kyoto.
The Institute analyzes that the total investment will not be an economic impact enough to boost economic growth of Japan in comparison with the annual capital investment of about 70 trillion JPY in Japan, but will have a certain level of impact on the accommodation industry when the annual investment of 1.2 trillion JPY in the industry after 2000 is considered.
In Japanese