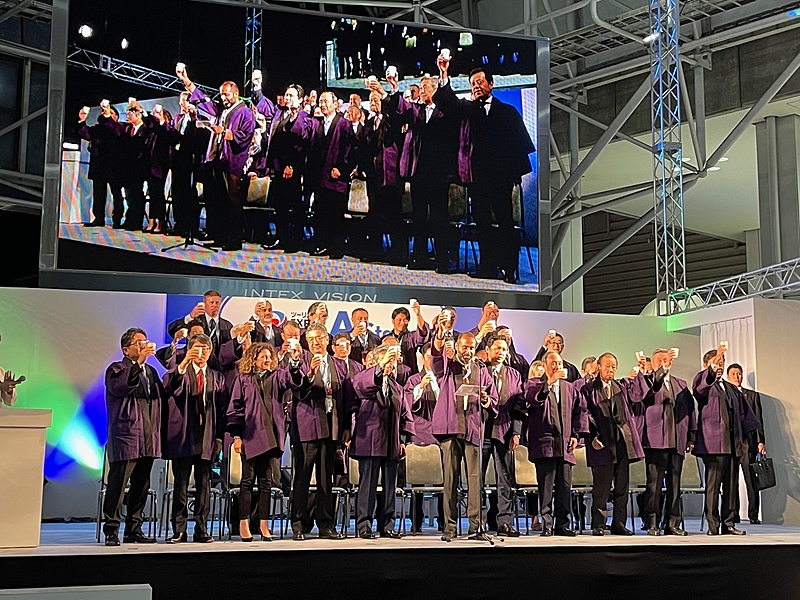 Japan Travel and Tourism Association (JTTA), the Japan Association of Travel Agents (JATA) and the Japan National Tourism Organization (JNTO) organized four-days 'Tourism Expo Japan 2023 Osaka/Kansai' from October 26 to 29 2023. With a theme of 'OPEN THE DOOR TO THE FUTURE,' the event showcased the future of diversified tourism industries in Japan after the pandemic.
The outbound travel exhibition was joined by 1,037 sellers from 70 countries and regions and 529 buyers from Japan, and pre-business appointments reached 5,768. Kenichiro Yamanishi, Tourism EXPO Japan committee Chairman and JTTA Chairman, said at an opening ceremony, "This is a great opportunity to showcase revived tourism in Japan to the world toward EXPO 2025 Osaka Kansai."
"Japan achieved goals of Tourism Nation Promotion Basic Plan,' Fumito Kishida, Japanese Prime Minister on his video message, referring to more than 200,000 JPY spent by an international traveler in Japan. "We should try to make sustainable tourism come true, addressing policies to encourage international visitors to go to local regions in order to avoid over-tourism challenges."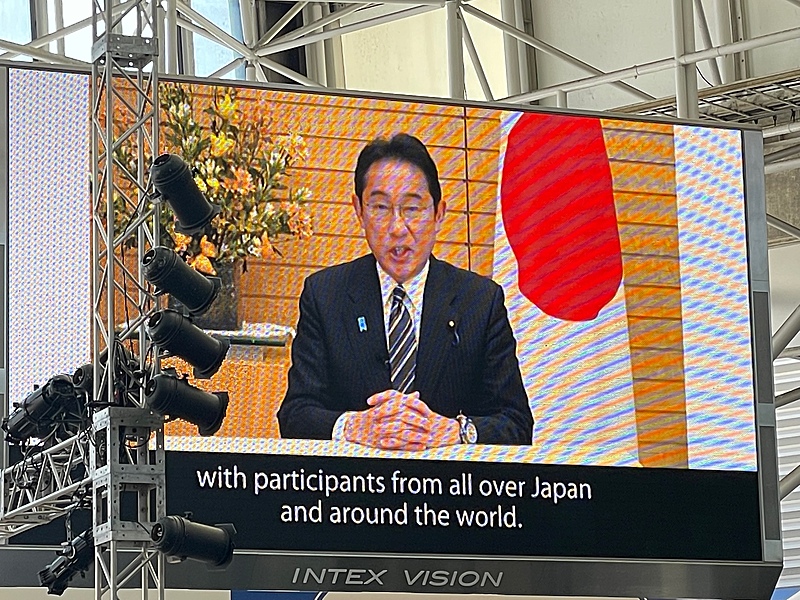 Prime Minister Kishida sent a message on video
"The inbound travel market of Japan has strongly been recovering," Yoshihide Suga, former Japanese Prime Minister, said at a welcome reception. "It is time for us to deliver attractiveness of tourism in Japan."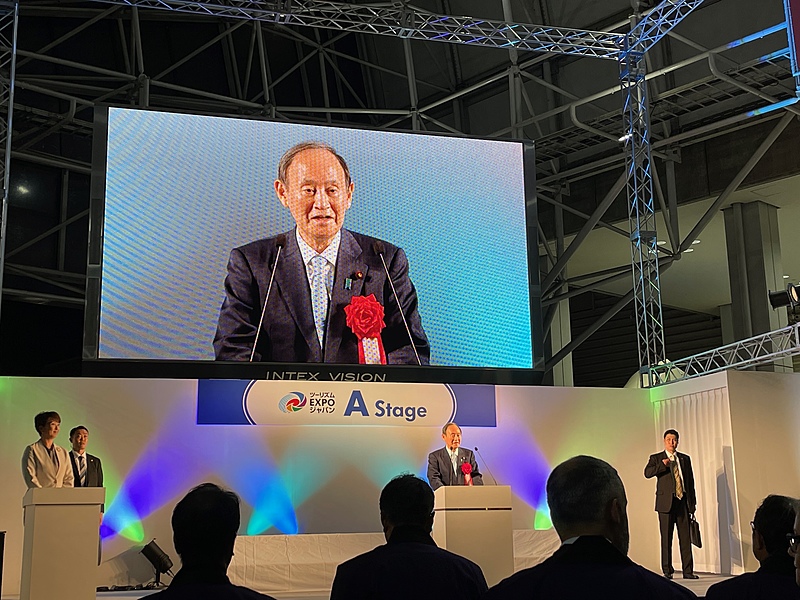 Former prime minister suga
Toshihiro Nikai, a Lower House member, said, "Tourism does not work without peace. To promote tourism is to promote peace," stressing how important the tourism industry's role is.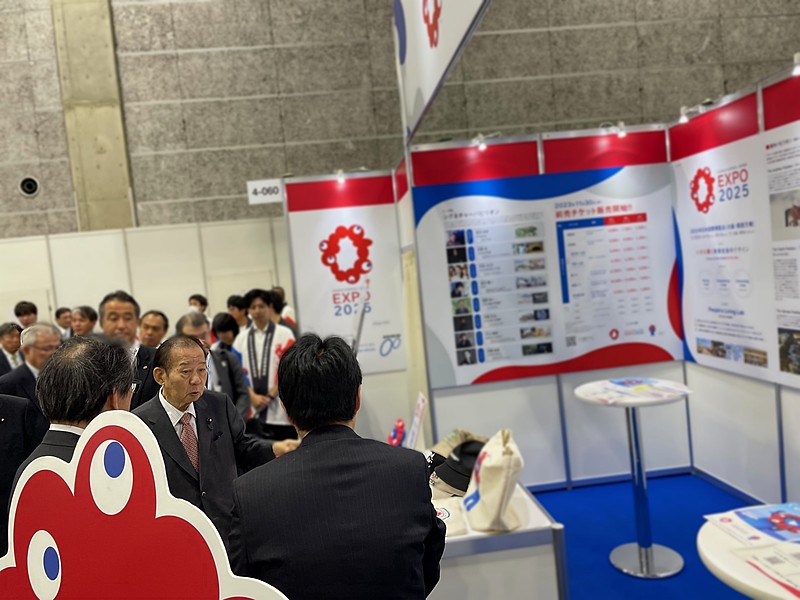 Nikai visited the exhibition.
Hirofumi Yoshimura, Osaka Governor, "We are working hard to make EXPO 2025 succeed."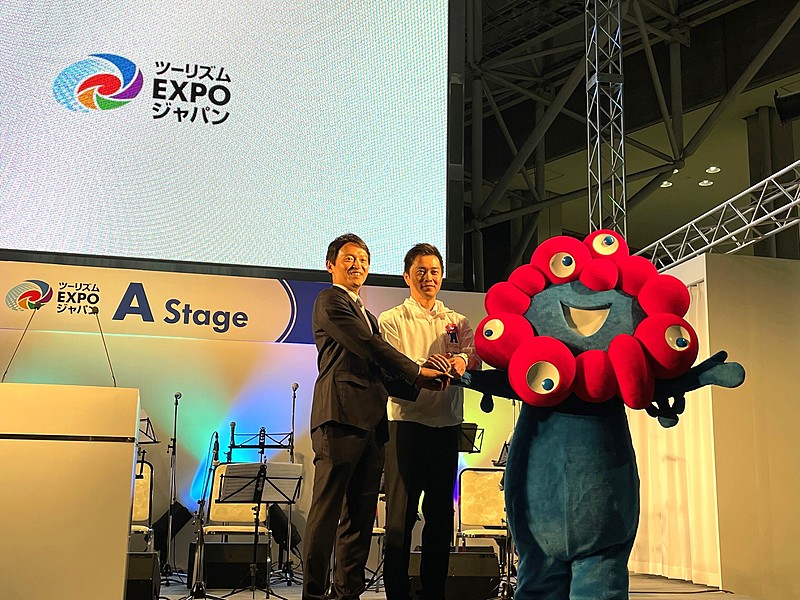 Osaka Governor Yoshimura appealed Osaka Kansai EXPO 2025.
On the first day, the 6th TEJ Ministerial Round Table was held, joined by Ministers of Tourism from 9 countries, Executives from International Tourism Organizations and Governors of Prefectures in Japan, to share their recognitions that sustainable tourism and community-based tourism are important.
JNTO co-hosted an inbound travel business session
JNTO organized 'VISIT JAPAN Travel & MICE Mart (VJTM),' joined by 261 buyers from 33 countries and regions and 300 organizations or companies from Japan as sellers. More than 6,000 face-to-face appointments were made.,
JNTO appealed EXPO 2025 Osaka Kansai as a great opportunity to grow the inbound travel market further, and picked 'sustainable tourism,' 'adventure travel' and 'art and culture' as strong contents in Japan.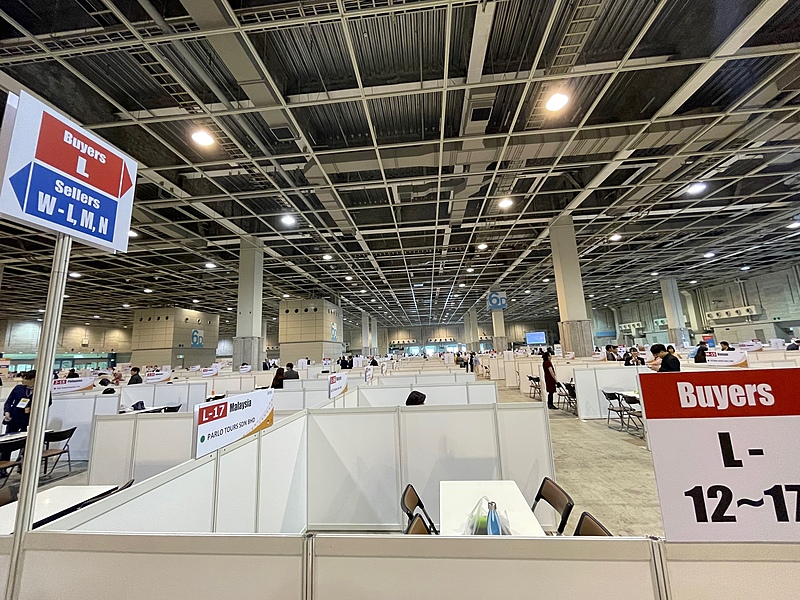 VISIT JAPAN Travel & MICE Mart