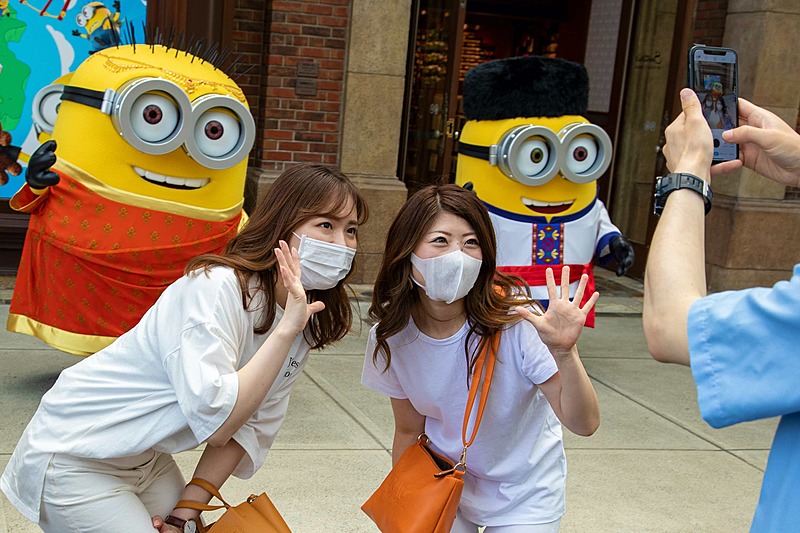 Universal Studio Japan (USJ) in Osaka lifted the entry restriction completely on July 20 2020 after gradually easing residence area restrictions for guests who do not have annual passports.
The theme park is managed under new normal rules. Entry guests are limited to half of the usual capacity, and change of date of an admission ticket is extended from within 30 days usually to within 90 days and to within 360 days only for residents in Tokyo. The change fee will not be charged for the time being.
As one of the new services, USJ sets up 'Mask Free Zone,' in which a guest can take a rest with a mask off for precaution against heatstroke.
As the pictures below show, USJ sells six sorts of its original masks and headbands.

新発売のオリジナルマスク(報道資料より)

オリジナルマスクは6種類(報道資料より)
In addition, USJ has began selling new normal products, such as weekday package product with 'Twilight Pass' after 3 p.m. to avoid congestion or combination package of 'Twilight Pass' with a day-use hotel room for Workation.