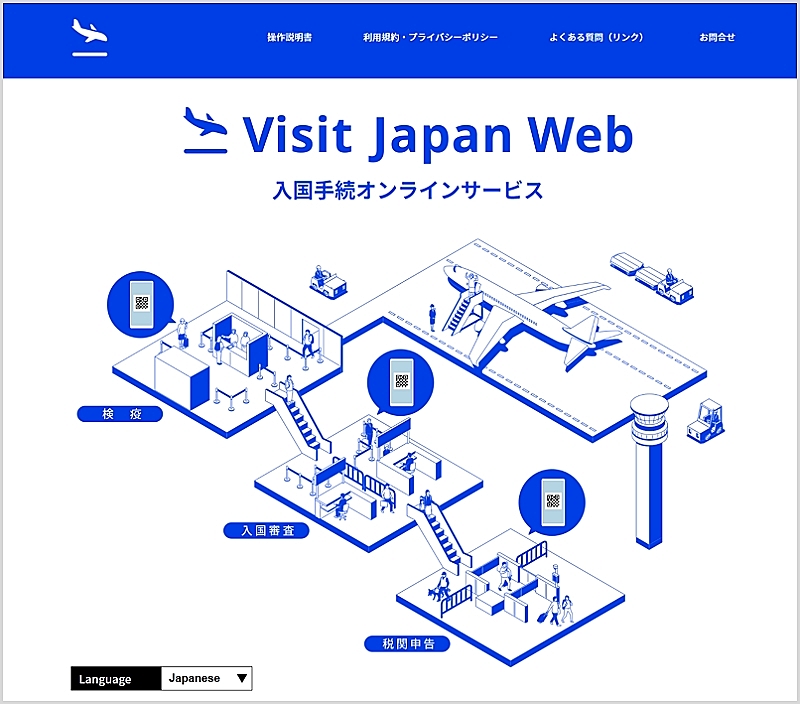 Digital Agency of Japan will integrate 'My SOS,' a health certificate app, into 'Visit Japan Web' on November 1 2022 to make faster immigration possible. Visit Japan Web is a web service that people entering to Japan(and Japanese returning to Japan)can use for Quarantine, Immigration and Customs (CIQ) procedures in order to enter/return to Japan.
The web service provides a user with a QR code each for CIQ procedure after registering user information online, including health certificates, such as vaccination certificate or negative certificate.
A user can use MySOS for new registration until the end of October when a user enters into Japan no later than November 13 2022. For entry after November 14 2022, MySOS will no longer be available.