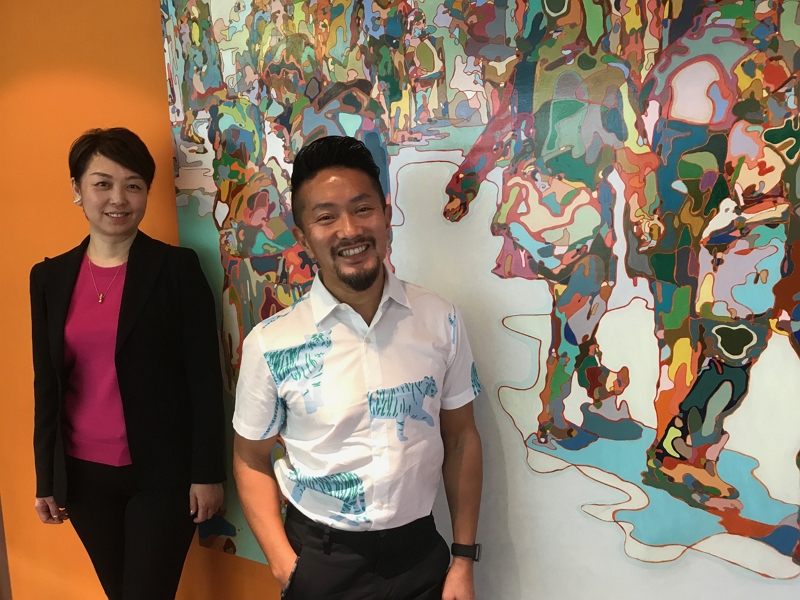 WiT JAPAN & NORTH ASIA 2019 will be organized in Tokyo on July 4 and 5 2019, joined by travel business leaders to discuss the latest travel and technology market trends. Travel Voice, a premium partner for the event, asked Kei Shibata, CEO, Venture Republic/Co-founder, WiT Japan & North Asia, and Aya Aso, CEO, Savvy Collective/Co-founder, WiT Japan & North Asia, about what they are expected to discuss.
WiT JAPAN & NORTH ASIA 2019 with a main theme of 'Through the Looking Glass' will pick up a wider variety of discussion topics; new type accommodation, online payment, royalty marketing, outbound travel market from Japan or diversity in human resources. 
In addition to traditional hospitality industries, in-destination activity providers and DMOs, this year's WiT will invite about 10 digital technology engineers who are interested in travel business to 'Innovation Stage' on the first day. 
Shibata emphasized, "The travel or tourism industry of Japan is behind in data science. Without more effective usage of technologies, we will be further left behind in the times."
For 'Start-up Pitch' contest on the first day, ten start-up companies, such as adventure tourism, travel website exclusively for couples, AI-guided tour, VR travel, vacation rental meta search or coupon delivery on SNS, will make presentations on their business schemes to qualify to the final round on the second day. 
Main conference on the first day will open with the Through the Looking Glass session, where leaders from Agoda, Ctrip and Tidesquare of Korea talk about what is going on in the travel industry, followed by 'Japan Outlook and Opportunities' by Jesper Koll, CEO, WisdomTree Japan and 'Japan Online Travel Overview' by Haruo Ushiba, Director & Senior Analyst, Phocuswright. 
Then, Ikyu, Recruit Lifestyle, Rakuten and JTB will discuss what is going on in Japanese OTA and also their future business visions. 
On the second day, the inbound travel market of Japan will be discussed by Tadashi Kaneko, Executive Director, Global Strategy Headquarters, JNTO, and Ryoji Tokizawa, Manager, Marketing Department Japan Bound Tourism & Technology Innovation Head Quarter MaaS Div, East Japan Railway. Toward Tokyo 2020, they will show what the Japanese government and the biggest railway company are planning. 
First timers to WiT include developers of new type accommodation, such as JARVIS, Ango Hotels or Mandalah. Aso said, "We recently find that different industries enter the hotel business and make it grow faster with digital technologies. They actually meet inbound traveler demand and their expectations." 
Online payment, which was the first discussion topic in the last year's WiT, will be discussed in detail in this year's WiT, joined by Stripe, Rezgo, Worldpay or Evolable Asia. 
The outbound travel market of Japan will also be discussed for the first time in the past few years by Hilton, Singapore Tourism Board, Spanish Embassy and an individual influencer.