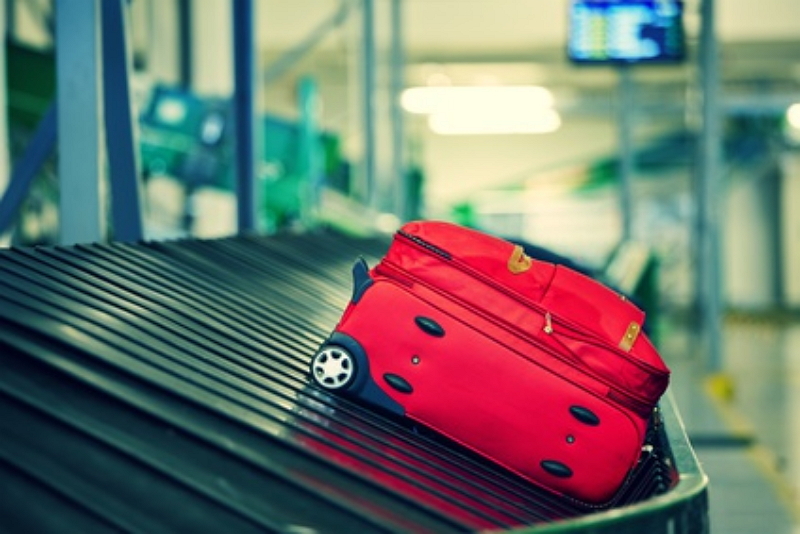 The Japan National Tourism Organization (JNTO)'s statistics in July 2016 finds that Japan received 29,100 visitors from Australia (+14.6%), 117,600 from U.S. (+19.8%) and 24,700 from U.K. (-6.2%). All of the three markets resulted in record-high for March, and visitors from Australia and U.S. were record-high for July. Visitors from U.S. exceeded 100,000 for five months in a row since March 2016.
The table below shows changes of visitors from Australia, U.S. and U.K. in the last 12 months: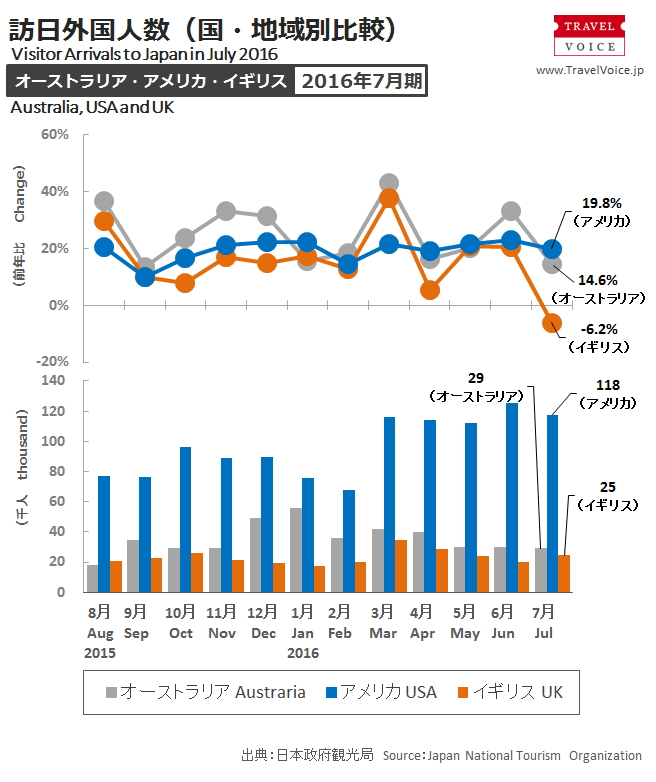 In Australia, the market was boosted by extension of air network between Australia and Japan including the Narita-Brisbane service by Qantas Airways and the Haneda-Sydney service by ANA. In U.S., improvement of the economic condition and reduction of fuel surcharges stimulated the market. The monthly reduction of visitors from U.K. mainly resulted from a negative reaction from 4,000 visitors for the World Scout Jamboree a year earlier.
In Japanese