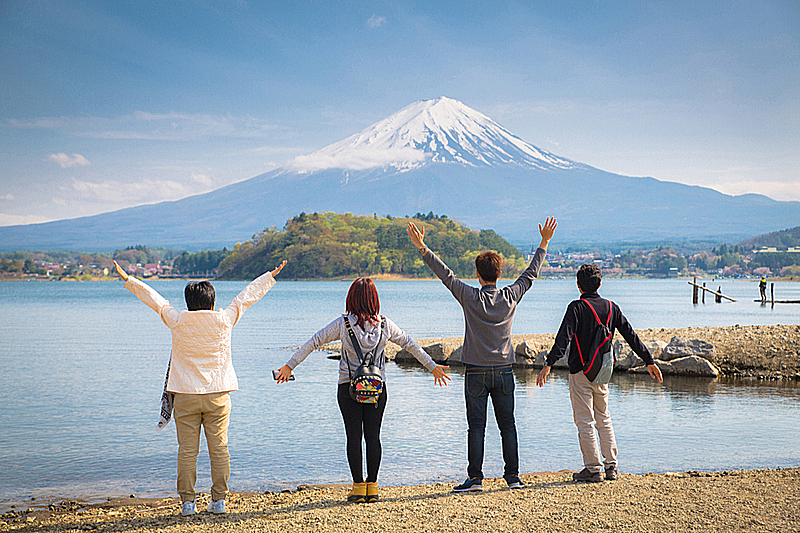 The Japan National Tourism Organization (JNTO) Hanoi Office's survey to travel agents and airlines of Vietnam finds that about 70% intend to restart selling travel in Japan by the next cherry blossom season. The survey was conducted from November 5 to 16 2020, and answers from 41 companies were collected.
The survey results also show that there are still several hurdles to restart traveling in Japan, as 82% answered that 'lifting of travel restrictions in both Japan and Vietnam' will be required, followed by 'distribution of vaccines (77%),' 'safety declaration (72%),' 'support to tour creation (66%)' and 'ease of visa (63%).'
One of the interesting trends in this survey is that 67% of the respondents want to create conventional group travel tours for Golden Route, although the top was 'creation of new destinations' in the last survey in May this year.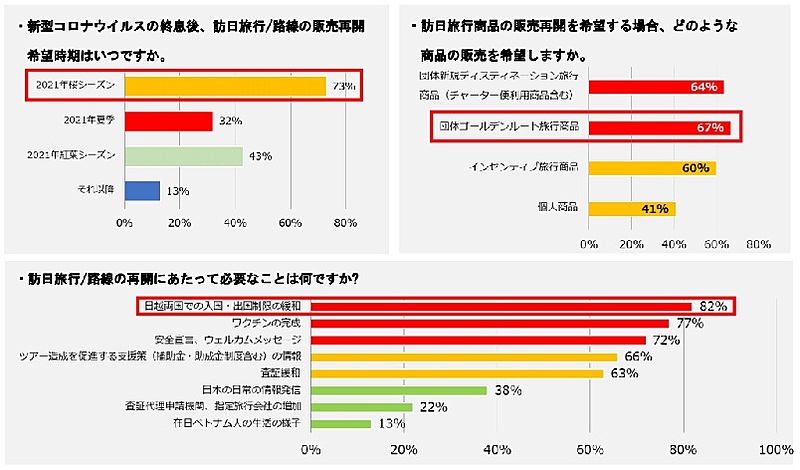 JNTO発表資料より
In the meantime, when JNTO Hanoi Office surveyed where you want to go for purpose of leisure in the future to 300 Vietnamese consumers visiting the travel fair in Hanoi in November, the top destination was Japan with the ratio of 27%, followed by South Korea with 14% and Europe with 8%. In Japan, the most popular destination was Hokkaido, followed by Kanto including Tokyo and Kinki including Osaka and Kyoto.