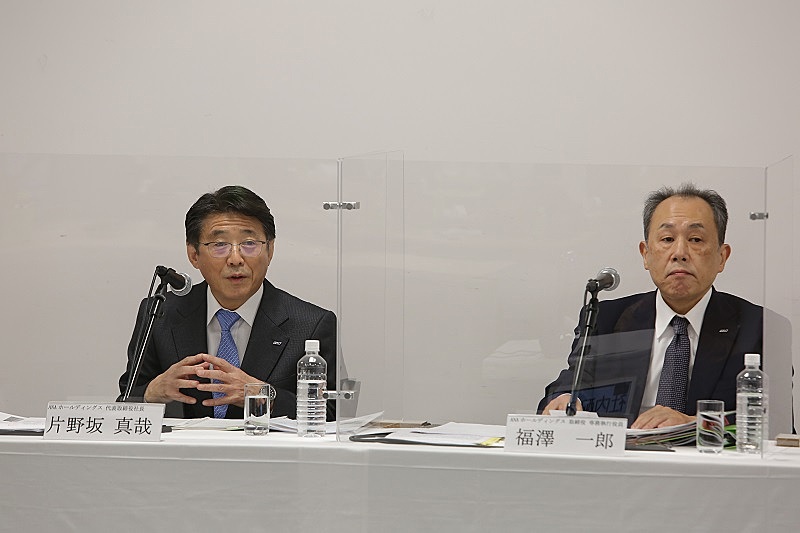 ANA Holdings announced on October 29 2021 that the airline has revised downward its FY2021 (April 2021 to March 2022) financial forecast to net loss of 100 billion JPY from originally expected net profit of 3.5 billion JPY.
ANA explained that negative influences from variant COVID-19 has been continuing longer than expected, despite recovery of domestic passenger demand and high yield in the international cargo business.
ANA has also revised downward sales forecast to 1,060 billion JPY (728.6 billion JPY in FY2020) and operating loss forecast to 125 billion JPY (464.7 billion JPY in FY2020).
Sales for the first nine months of FY2021 were up 47.7% to 431.1 billion JPY, propped by record-high sales for the international cargo business and cost-reduction efforts. Operating loss considerably improved from 280.9 billion JPY a year ago to 116 billion JPY.
Shinya Katanozaka, ANA Holdings CEO, said, "We aim to make a profit in the final quarter of FY2021."