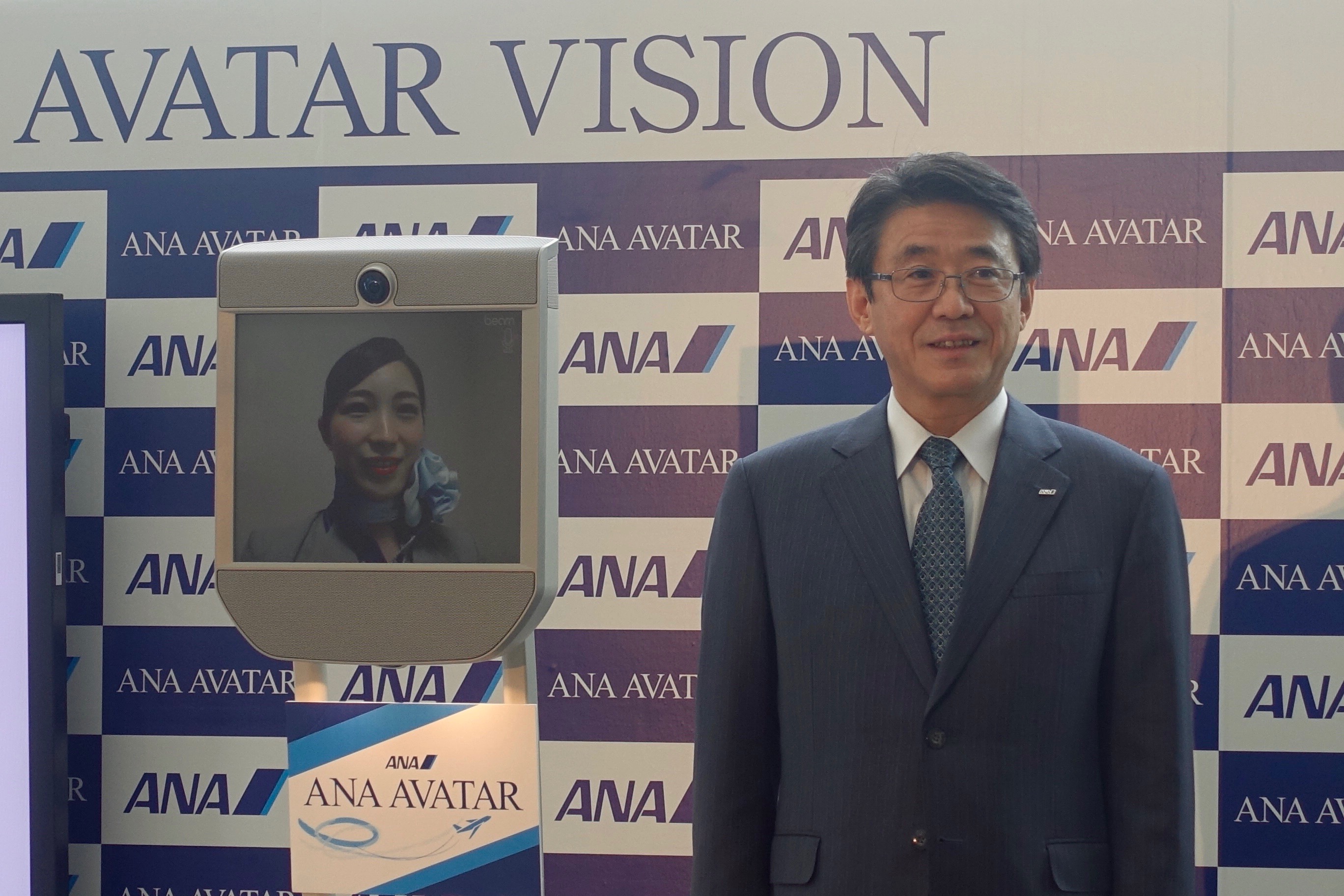 ANA unveiled several AVATAR teleportation services using existing academic and private technologies in Haneda Airport. AVATAR is the future technology integrating multiple exponential technologies such as robotics, haptics, AR/VR, and AI to enable humanity to instantaneously teleport their presence, consciousness, knowledge and skills to a remote location.
ANA has drawn up ANA AVATAR VISION under its FY2018-2020 Mid-Term Corporate Strategy to seek Society 5.0 (super smart society). Apart from the existing individual technologies, the four-years $10 billion ANA AVATAR XPRISE has just launched in cooperation with XPRISE Foundation to captivate and synthesize the minds of experts, researchers and entrepreneurs around the world to fuel the development and integration of the key avatar technologies. With the prize-money race, ANA is contributing to establish the future technology and also boosting a social movement for AVATAR. 
Shinya Katanozaka, ANA Holdings President, said, "Under ANA AVATAR VISION, we are developing the AVATAR services and creating new lifestyles." Although the instant teleportation does not seem to be compatible with the airline business, Katanozaka stressed that the virtual reality experiences will encourage people to travel to the real world.
Akira Fukabori, ANA Digital Design Lab AVATRA Program Director, explained outlines of the AVATAR project in the three development fields. The first effort is ANA AVATAR XPRISE to accelerate a dream to realize 'General Purpose AVATAR' for multi tasks by one robot in the next five to 10 years. More than 150 teams from the world have already announced their participations in the prize-money race. After two qualifying rounds, the final competition will be held in October 2021. 
The second approach is to demonstrate existing technologies for commercialization. Selecting Oita Prefecture as the world's first AVATAR test field, ANA is supporting the developers for technical demonstrations in a variety of potential fields, such as space development, tourism, education, medical care or others. ANA plans to launch new AVATAR services after April 2019, for which AVATAR-IN app will be released as a platform to create a new market for AVATAR experiences. 
It is true that Japan is the most advanced country for the AVATAR technologies including haptics, however Fukabori said that one of the challenges is a process from R&D to commercialization.
The third approach is 'Wonder Fly,' the ANA's original crowdfunding to help developers evolve their technologies into commercialized services. Kevin Kajitani, ANA Digital Design Lab Innovation Research Assistant Manager, said, "Wonder Fly is an opportunity to support AVATAR start-ups and to raise the awareness of AVATAR." The crowdfunding can be joined with ANA Mileages. 
Two AVATAR programs on the crowdfunding have been launched, and the haptics robot program of them has already been funded about 2.2 million JPY, almost doubling the target amount of 1 million JPY. 
The pictures below are AVATAR experience demonstrations applying the existing technologies. 
ANA AVATAR Fishing by Re-al
With combination of the haptics technology with VR, a demonstrator can operate the remote fishing rod (supposing Oita Prefecture) simultaneously.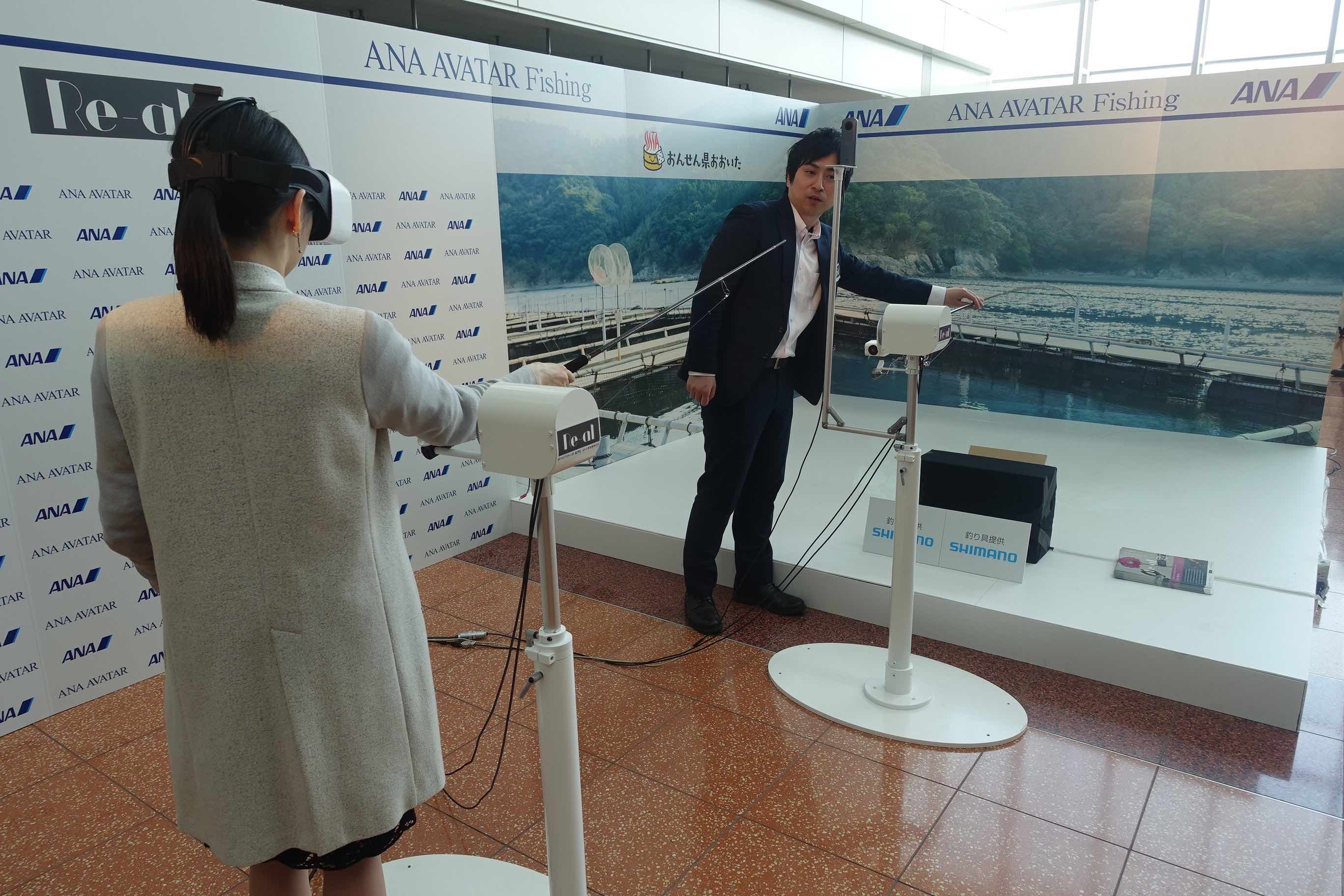 AVATAR Diving by Meltin MMI
With combination of the robot hand technology with VR, a demonstrator is trying to catch selfish in the remote sea (supposing Oita Prefecture). The technology, for instance, can be applied to disaster areas people cannot approach.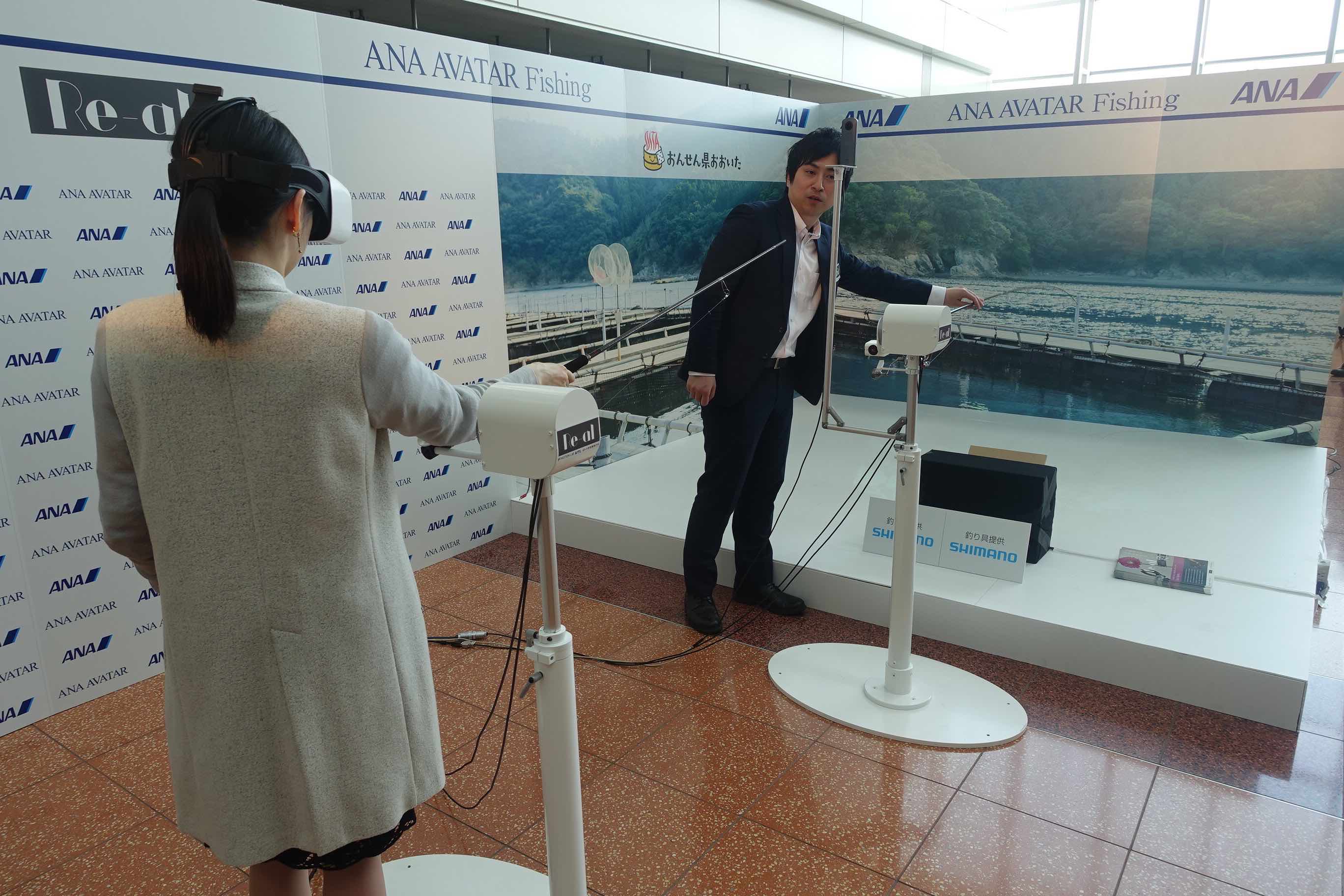 AVATAR Museum 
Using a controller, you can see what you want to see in the remote museum. The technology is almost commercialized in Hiroshima Peace Memorial Museum and Okinawa Churaumi Aquarium.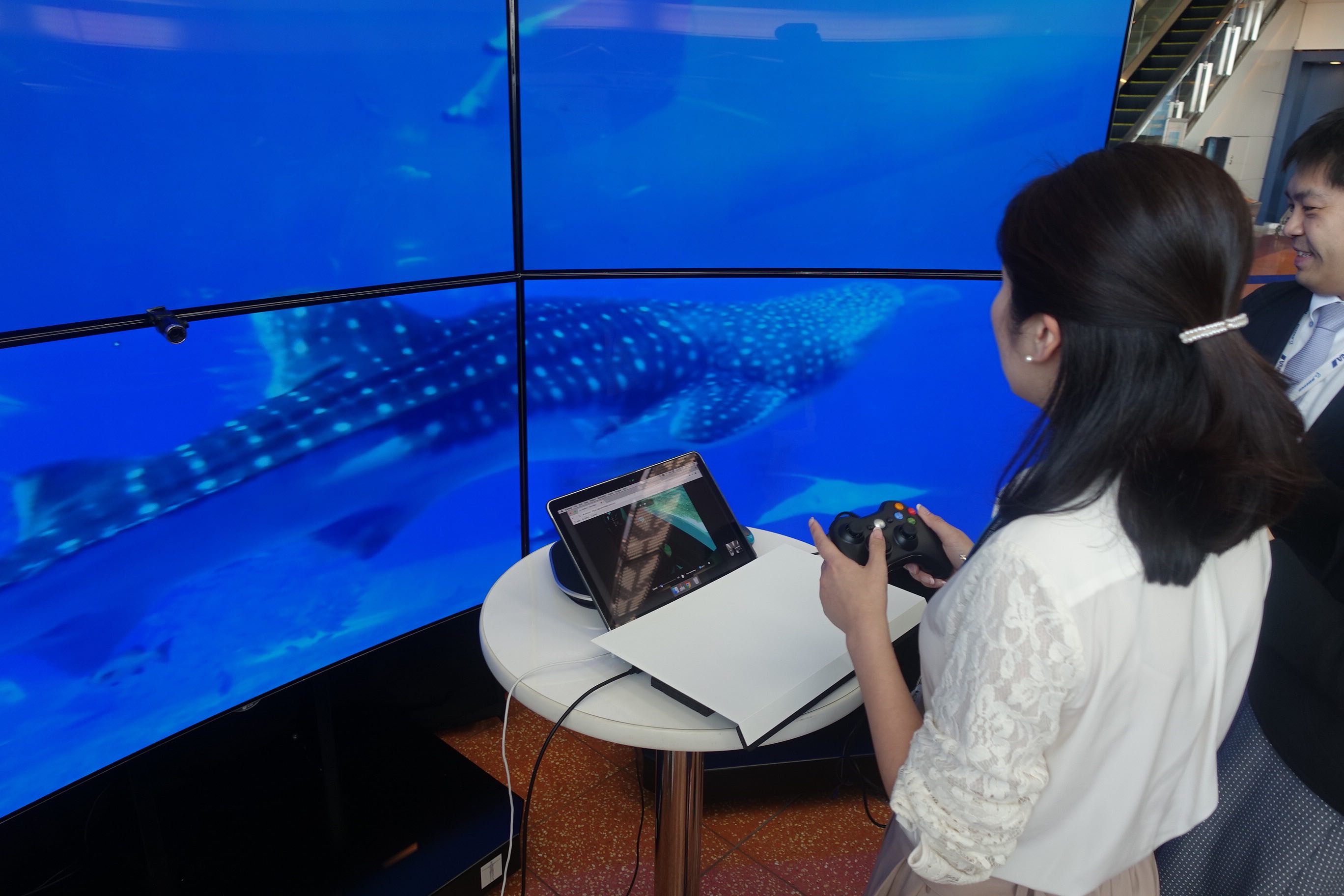 AVATRA Airport Service
Using Bean Pro, the remote communication tool, airport ground staff supports a passenger from a remote place. The new service will be available in multi-languages in the near future.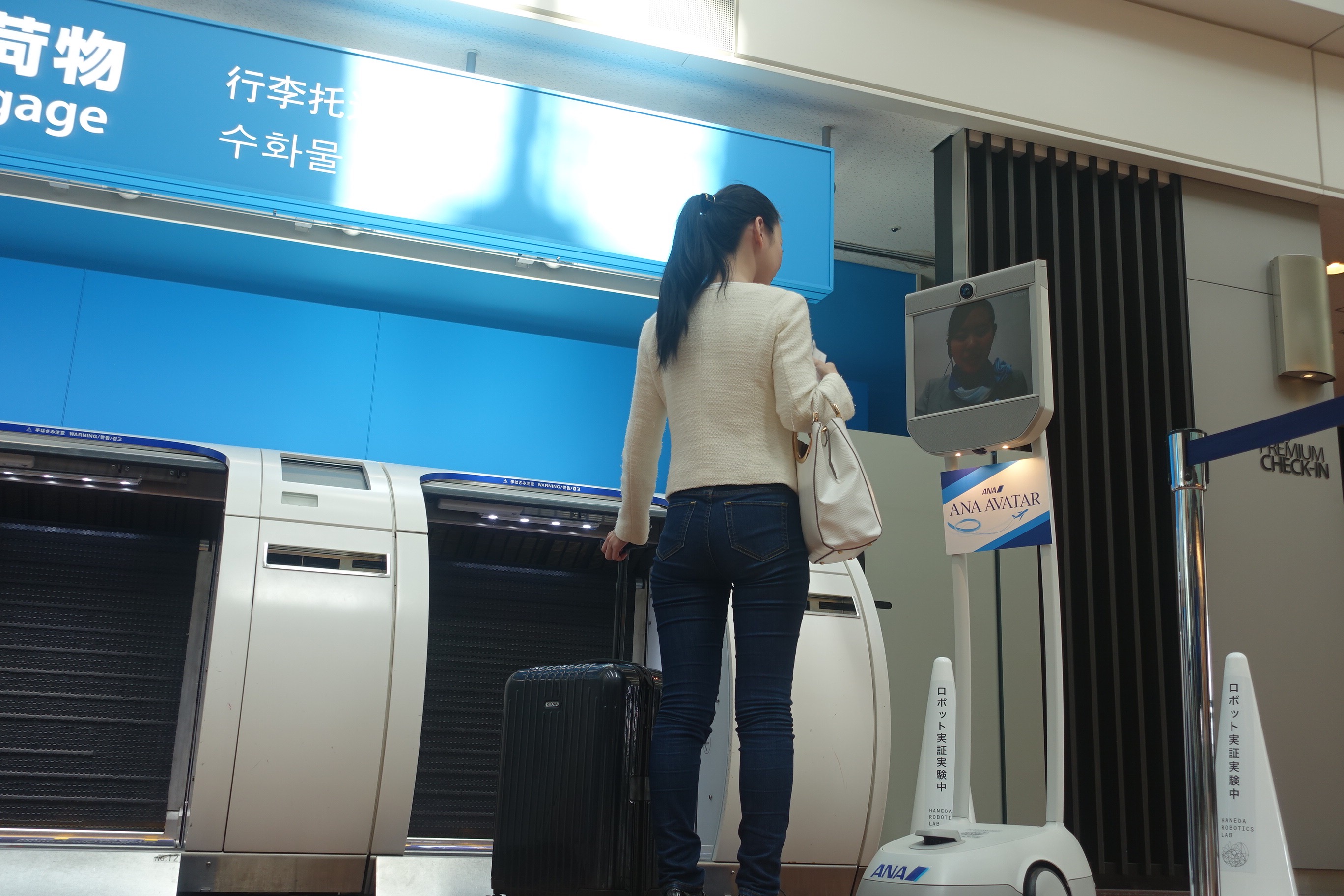 Physical haptics robot by Re-al
This is one of the Wonder Fly program. The state-of-the-art haptics technology allows a demonstrator to grab a plastic cup with a remote robot and to feel difference of a sense of touch between a plastic cup and a hard object.