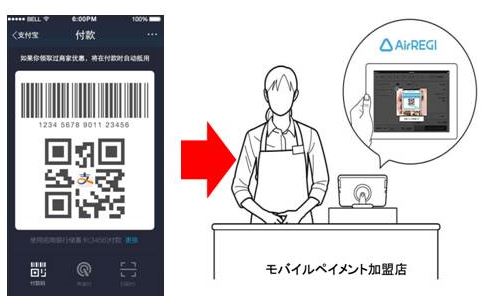 Recruit Lifestyle has tied up with Veritrans, a Japan's digital payment service provider, and Alipay, one of the biggest payment app in China for free POS app 'Air REGI.
Recruit Lifestyle plans to provide mobile payment service for Air REGI within the end of 2015. At the same time, Alipay can be used at member stores for the mobile payment service in Japan, and six stores including Bic Camera, PARCO and Airport Trading will be first trial stores for the service.
Payment is completed by scanning Alipay QR code on Air REGI. Recruit Lifestyle provides the system, and Veritrans is in charge of the payment agency service.
In Japanese