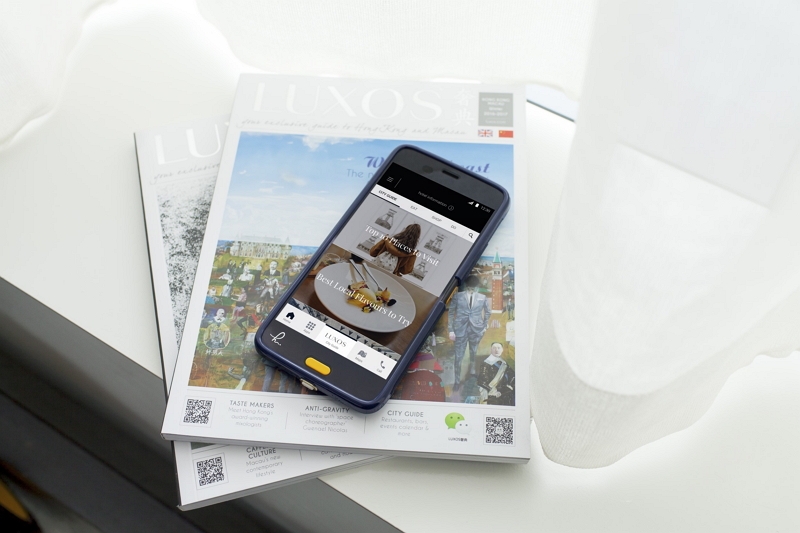 The free smart phone rental service provider for accommodations "Handy Japan" has tied up with Osaka Convention & Tourism Bureau to provide the content of OSAKA INFO on "Handy" smart phones. 
The "Handy" complimentary smart phone is available in guest rooms to offer guests free call and internet access services as well as promotional information from diverse suppliers. Guests can also use their "Handy" smart phone outside their accommodation to get outside concierge services.
At the same time, Handy Japan is collaborating with NHK WORLD to deliver its programs about the Japanese culture or to provide information about Japan on "Handy" smart phones.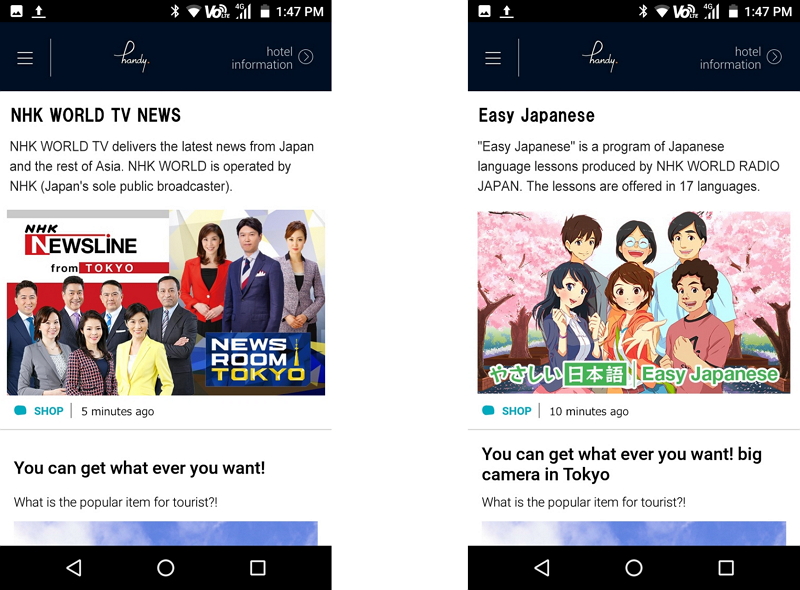 In the first 3 months following the launch of the service, Handy Japan has already contracted to supply 100,000 "Handy" devices (as of 30 September 2017). By offering more convenient plans for accommodations, Handy Japan plans to reach 200,000 contracts by the end of 2017.