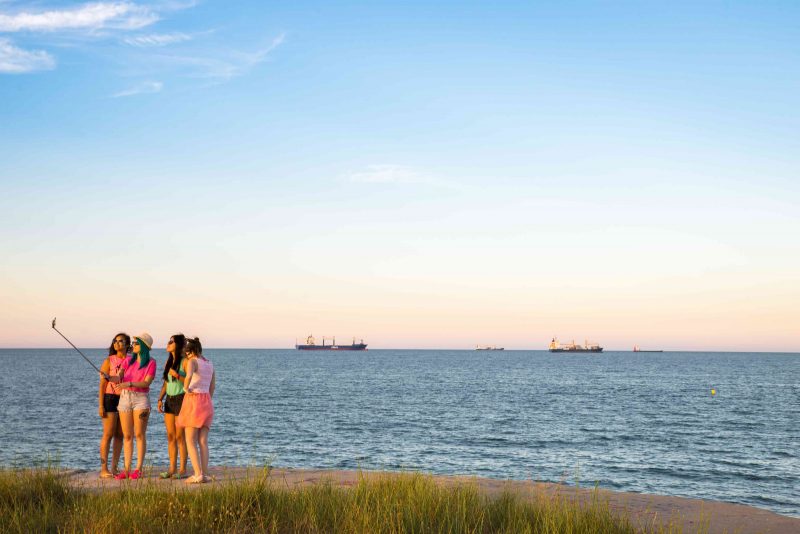 Booking.com Japan announced results of the survey on relevance between Z Generation and travel. Z Generation is defined as 16 to 24 years old among the Millennials who spend daily digital lives and express themselves on online communication. In America, the generation probably accounts for 26% of the entire population, and they are regarded as active consumers. 
According to the survey results, Instagram is the most influential tool for them to choose a travel destination. The trend is found especially in female travelers, as the survey results show the ratios are 47% globally and 40% in Japan, which are higher than the world average of 25%, the average of 16% in Japan or the average of 30% in the whole Millennials.
Z Generation tends to prefer photos posted with #, like #travel or #inspo. Z Generation who like posted travel photos on SNS accounts for 54% globally and 34% in Japan. 
Forth percent of Z Generation answer that SNS is the most influential tool to choose a travel destination, and the ratio is 29% in Japan. Answers of 'I trust recommendations from influencers or celebrities' account for 45% globally and 24% in Japan. 
Regarding photos in traveling, Z Generation who takes more than 50 photos a day accounts for 25% globally and 19% in Japan, and 40% (28% in Japan) says that they post and share photos on SNS.
On the other hand, half of Z Generation thinks that travelers focus on SNS too much in traveling, and the ratio is 32% in Japan. The ratio of respondents who like enjoying real time is 57% globally and 38% in Japan.
Interestingly, 35% (30% in Japan) answer that they want to visit movie or TV program locations, as one of information sources. Also, 33% (30% in Japan) say that they rely on recommendations from friends.