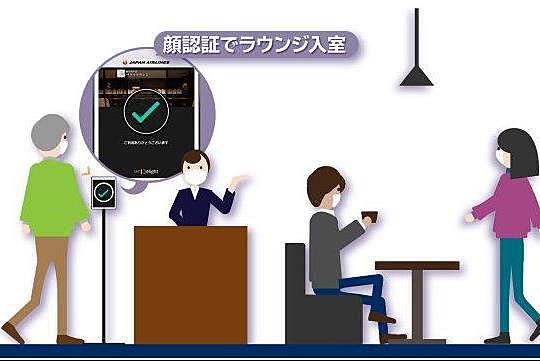 JAL and NEC will jointly demonstrate the face recognition precessing with a mask on at Kagoshima Airport and in Kirishima City until April 21 2021.
The NEC face recognition system is expected to be useful today, as people are required to wear masks in public spaces. JAL is verifying effectiveness and reliability of the system at its airport lounge, and Kirishima City is testing how it works in travel experiences and for local revitalization.
For smooth walk in the lounge through the face recognition system, a user has to register its face information and JAL Milage Bank membership number in advance.
In Kirishima City including Kagoshima Airport, JAL and NEC perform an entertainment event to collect digital stamps through the face recognition system at five designated spots.

発表資料より:顔認証によるスタンプラリーのイメージ。マスクしたまま認証が可能