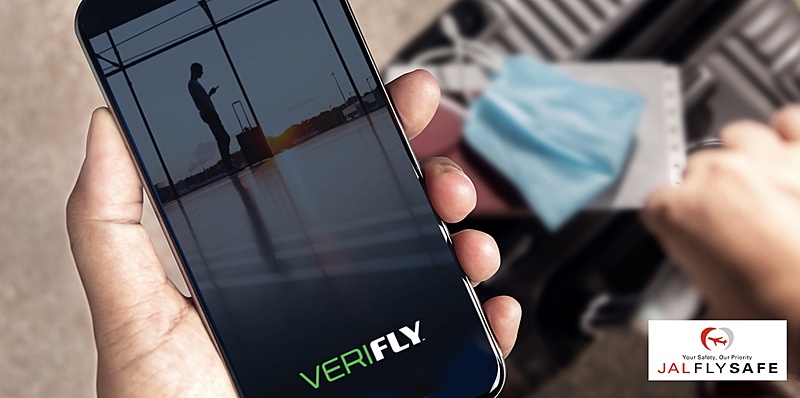 JAL has started accepting vaccination record registration in addition to PCR test result on digital health certificate app 'VeriFly' for its flights from Japan to U.S. (except Guam and Hawaii), following the vaccination requirement to foreigner entries by the U.S. government since November 8.
A vaccination record can be registered on the app in advance, and a user shows the approved display to a check-in counter on a departure day.
VeriFly, developed by Daon of U.S., offers entry requirement information of each destination in addition to registration of the test result and the vaccination record.
JAL started testing the app in the end of April and operating it practically in October.