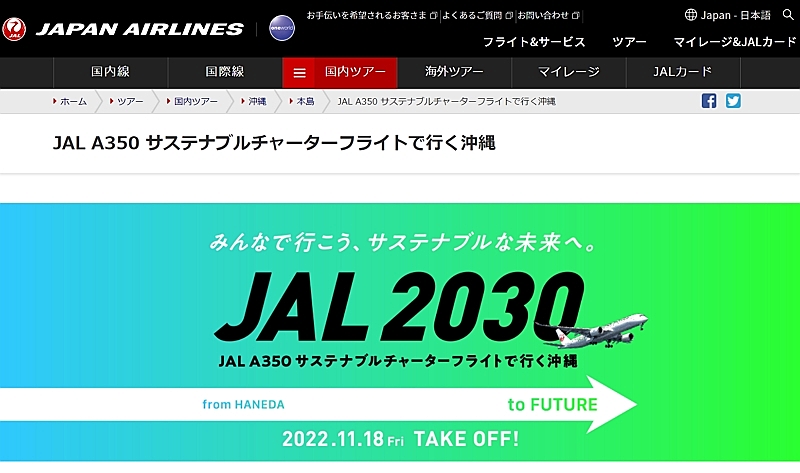 JAL will serve 'Sustainable Charter Flight' on the Haneda-Naha route on November 18 2022, realizing 'practical zero CO2 flight' with A350-900. The flight will be chartered for a package tour to Okinawa.
JAL expects to reduce CO2 emission by 85% with the advanced A350 operation and remaining emission with combination of SAF, operational improvement and a carbon offset scheme.
The tour provides experiences to reduce burdens on environment including reduction of plastic tools or food loss, to be served by a a variety of qualified staff as a Diversity & Inclusion concept, to join local revitalization activities and to create sustainable travels for the future.
In Yambaru area, northern part of Okinawa, optional activities, such as a tour by a local nature guide or beach cleanup, will be offered to give participants opportunities to interact with local communities.