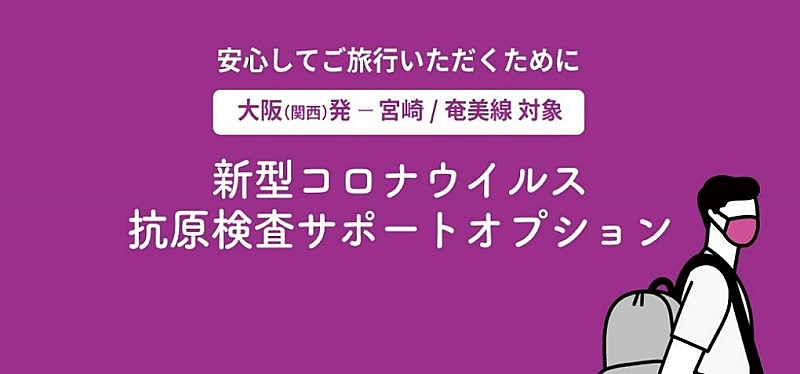 Japanese LCC Peach Aviation will offer an antigen test opportunity to a passenger on domestic Kansai-Miyazaki and Kansai-Amami routes in the limited period between November 20 and December 19 2020, verifying if the test can give travelers confidence.
After booking a flight and at the same time a designated clinic, you have to visit a clinic for a test five days before departure, and if negative, you can take the booking flight with a negative certificate, but if positive, Peach reschedules a flight or repays for the booking flight.
To take the test, you need to pay 3,000 JPY. Peach aims to demonstrate how the test is effective to improve travelers' confidences before this coming homecoming season in the New Year holiday period.