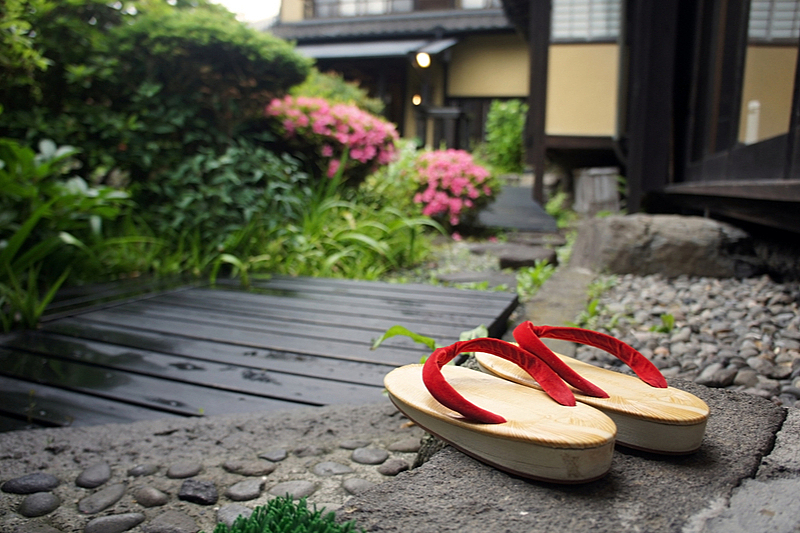 The survey on travel trends and changes of lifestyle and mindset in Japan amid the pandemic, conducted between January 20 and 25 2021 by JTB Tourism Research & Consulting, shows that Japanese criteria to choose accommodation have been changing amid the pandemic.
The top key to choose accommodation is 'thorough hygiene management including sterilization and wearing masks' with 36%, followed by 'dining a private room' with 25.7%, 'chartered bath' with 19.8%, all of which are to avoid close contact with others like staying home.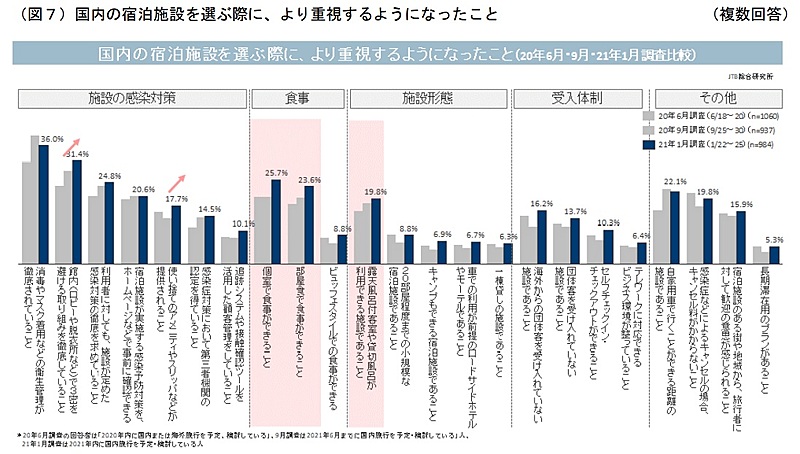 発表資料より:JTB総合研究所
The ratio of people who hesitate to travel on their own judgements rose to 24.4% from the previous survey in September, but it was lower than the result in the first state of emergency declaration. Regardless of ages, older people tended to hesitate to travel.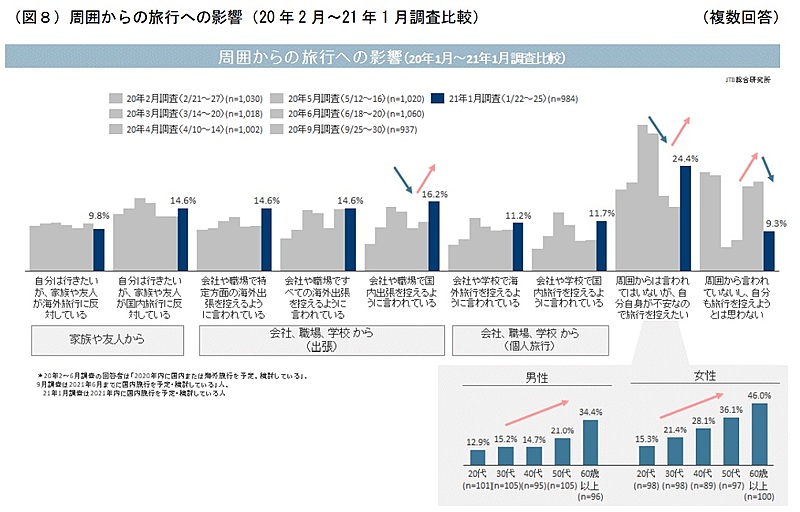 発表資料より:JTB総合研究所
About changes of lifestyles and mindsets, the top answer was 'paying attention to health in daily life (33%),' followed by 'seeing smart phone longer than before (32.8%),' 'keeping rules and doing the right thing (32.4%)' and 'saving money (27.7%).' Among 40s females especially, the ratio of 'seeing smart phone longer than before' was higher with 49.4%, and at the same time the ratio of 'shopping online more frequently' was high with 32.6%.