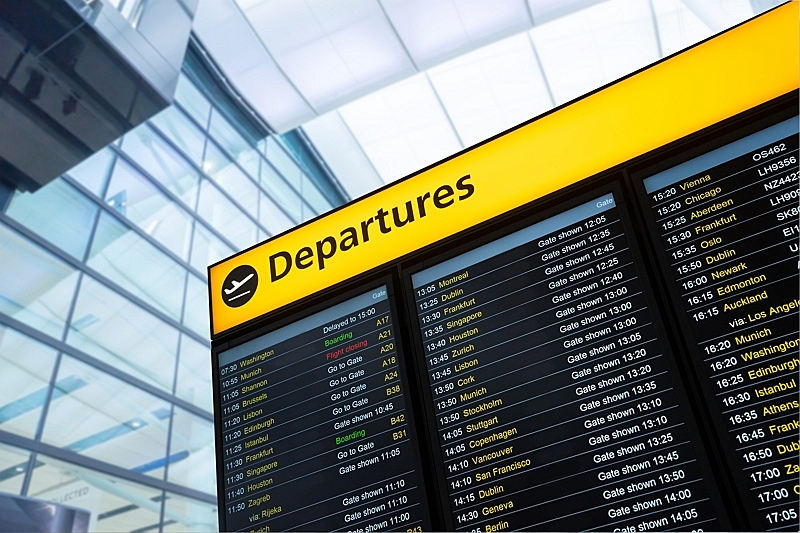 Aviation data analysis Cirium announced on-time performance airports and airlines in 2022. Haneda Airport was top with the on-time departure rate of 90.33%, and ANA and JAL were ranked as 2nd with 88.61% and 3rd with 88% respectively for on-time airline arrival rate.
Delta Air Lines was awarded as the Cirium Platinum Award for global operational excellence for two years in a row. This award considers a number of factors including on-time performance, operational complexity and an airline's ability to limit the impact of flight disruption to its passengers.
An on-time airline arrival rate is defined as a flight arriving within 15 minutes of the scheduled gate arrival. An on-time airport departure rate is defined as a flight departing within 15 minutes of its scheduled departure.
Top 10 airlines for on-time arrival rate
1 Azul 88.93%
2 ANA 88.61%
3 JAL 88.00%
4 LATAM 86.31%
5 Delta Air Lines 83.63%
6 AVIANCA 83.48%
7 Emirates 81.30%
8 United Airlines 80.46%
9 Qatar Airways 78.32%
10 American Airlines 78.29%
Top 10 airports for on-time departure rate
1 Haneda Airport 90.33%
2 Kempegowda International Airport 84.08%
3 Salt Lake City International Airport 83.87%
4 Detroit Metropolitan Wayne County Airport 82.62%
5 Philadelphia International Airport 82.54%
6 Minneapolis-St. Paul International Airport 81.95%
7 Indira Gandhi International Airport 81.84%
8 Seattle-Tacoma International Airport 81.04%
9 El Dorado International Airport 80.72%
10 Charlotte Douglas International Airport 80.68%