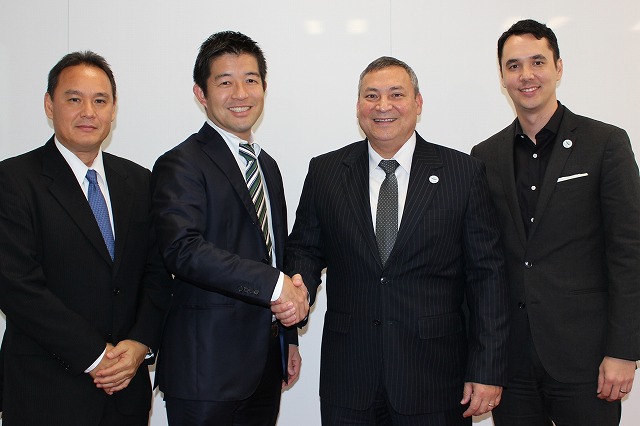 Rakuten Travel and Guam Visitors Bureau (GVB) have recently signed a partnership agreement on an increase in Japanese travelers to Guam by using web marketing. The agreement includes two key points of using Rakuten's accumulating big data and boosting travel demand of Japan by offering 'Made-in-Guam' products.
"We are working together with Rakuten that provides a wide variety of business services including travel," said Guam Governor Eddie Baza Calvo, when he visited Japan for the signing ceremony. Guam particularly anticipates the target marketing using Rakuten members' data and a market approach through the whole Rakuten's ecosystem.
For Rakuten Travel, Guam is one of the important markets with various types of hotels, which is very compatible with the business model. In partnership with GVB, Rakuten Travel has a merit to strengthen to its hotel inventory and accordingly to increase Japanese travelers to Guam.
For the target marketing, for instance, Rakuten Travel has an idea to give right information travelers potential customers who are also customers for similar domestic and international destinations to Guam. One of the assumptions is Okinawa with the similar travel ages, demography and prices to Guam, and one of the possible marketing approaches is that Rakuen Travel and GVB are trying to provide mother travelers with information on their preferred trends in Okinawa because Guam is recognized as a family destination in the same manner as Okinawa.
Governor Calvo also said that it is necessary for Guam to send new images of Guam, including 'made-in-Guam' products, to Japanese consumers. The Guam government has started the authorization scheme for products made by Guam-origin materials or traditional cultures, which are expected to be an opportunity to encourage Japanese consumers to travel in Guam probably on the Rakuten E-commerce.
The initiative is expected to extend to Asia markets beyond Japan because both Guam and Rakuten have strengths in Asia. Governor Calvo said that the global business of Rakuten Travel with a goal of No.1 OTA in Asia may help Guam receive more travelers from Asia, such as Korea or Taiwan.
The outlines of the marketing partnerships are as follows:
1. Creation of contests on the Rakuten Travel website (introducing hotels and attractive leisure destinations in Guam)
2. Target marketing using Rakuten Travel database
3. Promotion of made-in-Guam products and demand creation on E-commerce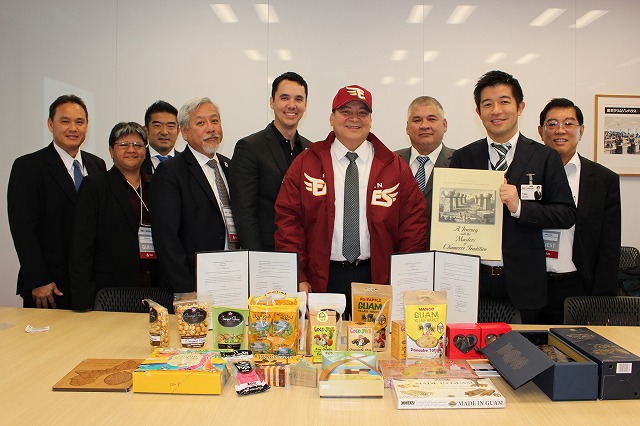 In Japanese