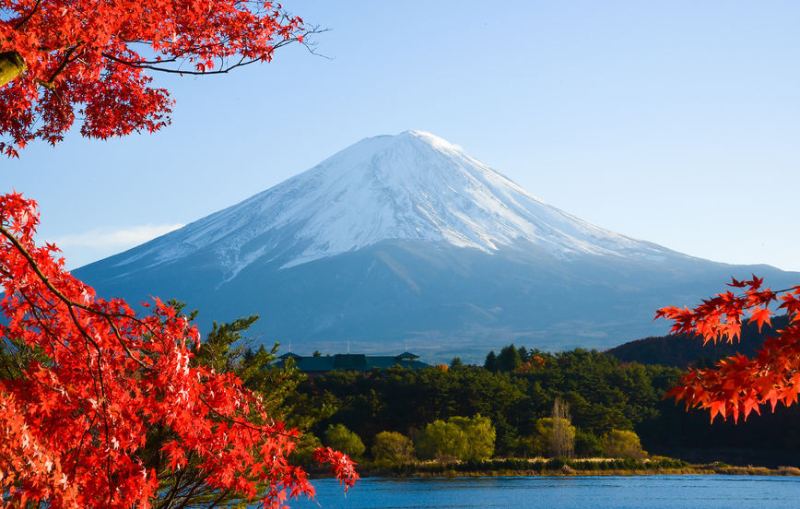 Development Bank of Japan (DBJ) and Japan Travel Bureau Foundation (JTBF) has recently published the trend survey on international visitors to Japan for FY201, targeting South Korea, China, Taiwan, Singapore, Malaysia, Indonesia, U.S.A., Australia, U.K. and France. 
According to the survey conducted in July 2018, Japan was No.1 destination to visit for seven years in a row in eight Asian countries. The satisfaction rate in terms of traveling in Japan reached 86%, and the ratio of willingness to revisit Japan was 54%.
The graph below shows popular overseas destinations to visit in eight Asian countries in the past seven years: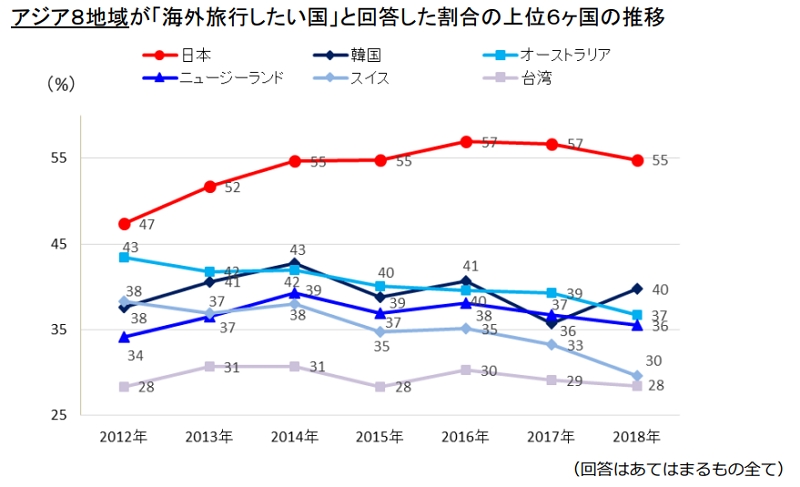 Interests in traveling in Japan are nature, food, culture/history and four seasons for both travelers from Asia and from U.S.A. Australia and Europe. The highest-interest things-to-do in Japan was to see cherry blossom (59%), followed by onsen (515) and to see snow landscape (51%) in Asia, while the top in U.S.A., Australia and Europe was to see Japanese garden (62%), to visit famous heritages and historic architectures (55%) and to visit UNESCO World Heritages (51%), the last two of which were not placed on top of the ranking in Asian countries. 
Regarding the future IR in Japan, about 60% of the total was interested in visiting, and the highest ratio was found in Thailand, followed by China, Indonesia and Malaysia. In reverse, more answers of no interest were found in U.S.A., Australia and Europe.

The survey report also shows that destinations preferred by regular travelers from Taiwan and Hong Kong were Nikko, Karuizawa, Kanazawa, Tateyama/Kurobe, Hida/Takayama and Shikoku. 
According to the results, the survey report says that keys to attract international travelers are development and promotion of wide-covered tour routes and improvement of the secondary transportations.
The survey targeted 20 to 59 years old respondents in 12 countries who have experienced overseas travels. Valid answers were 6,286.