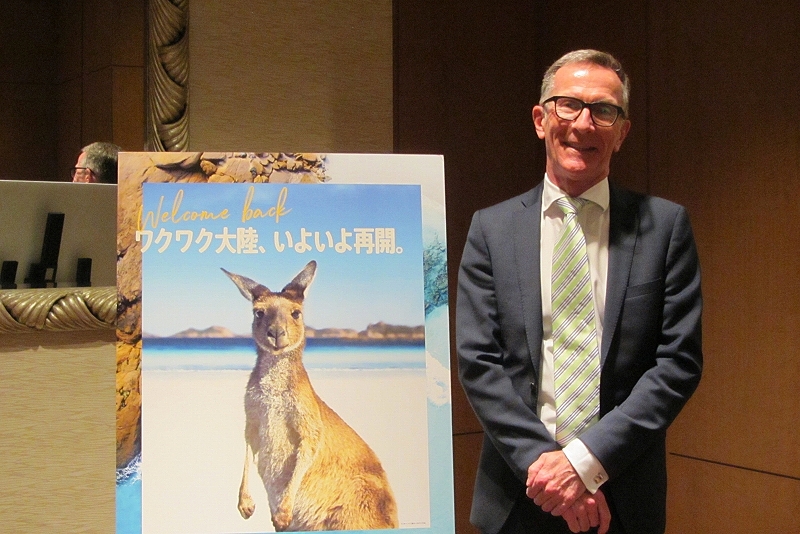 Tourism Australia (TA) has started developing a large scale of advertising campaign in Japan market since it put ads on three major newspapers on April 8 2022. In addition, TA developed ads in the trains and on large outdoor monitors in Tokyo and Osaka for a week and has strengthened digital marketing approaches on SNS and its official website.
Through a series of ad campaign, TA is noticing that Australia has already begun receiving travelers from the world without quarantine and appealing tourism attractions to be selected as the next leisure destination.
Australia has lifted travel restrictions for vaccinated Japanese travelers since December 15 2021 and for vaccinated travelers from the world since February 21 2022. The campaign for Japan begun in accordance with ease of travel restrictions into Japan.
TA expected that the newspaper ads reached 14.7 million households nationwide, and that the public transportation ads in 18 stations in Tokyo and 2 stations in Osaka were seen by 8.5 million people in total. Ads on the large outdoor monitors were expected to be seen by 80 million people in total.
Through the campaign, TA is appealing unique local experiences in Australia including foods, sustainability and aboriginal cultures. The second phase of the campaign will be launched after May this year.
Japanese visitors to Australia had increased from about 330,000 in 2014 to about 500,000 in 2019, and Japan was the fifth largest international market, following China, U.S., U.K. and Singapore. Derek Baines, Country Manager Japan at TA, said that Japan is still one of the important markets for Australia.
Ahead of leisure travelers, Australia has started accepting working holiday travelers from Japan since November 22 2021. TA revealed that issued visas for them totaled 51,000 so far.
TA will organize a total of 13 seminars for the travel industry in five cities of Japan, focusing on leisure travel, educational travel and MICE.