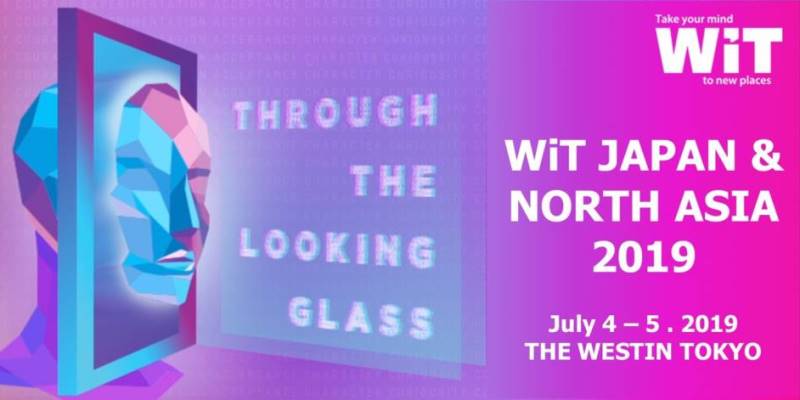 WiT JAPAN & NORTH ASIA 2019, a leading conference for digital travel, will be held on July 4 and 5 2019. This year, the main conference will be extended to one and a half day from the afternoon of the first day to the second day, following Bootcamp in the morning of the first day. 
At Bootcamp, successful start-up companies will discuss their marketing strategies and case studies, and also 'Start-up Pitch Competition' by new entries will be hosted as usual. 
As the Bootcamp business discussion has recently improved its quality to the level of a main conference, afternoon of the first day will be reorganized into a main conference. 
A conference theme this year is "Through the looking glass." Digital travel key figures from the world will discuss what happens in the travel industry. Covering from before traveling to in-destination or even after traveling, the travel industry will share new ideas for the future prosperity, which can be made possible with new cross-industry technologies. 
Beginning in 2012, WiT JAPAN expanded its event scale to 578 audiences in 2018, jointed by technology service providers (a share of 17%), OTA (16%) or hotel/hospitality providers (11%). Almost half of audiences were management executives including CEO or chairman. 
The venue this year will be Westin Tokyo on both of the two days. Registration rate is 89,000 JPY a person (early bird rate will be available by February 28 2019), and also group rate for 4 to 7 persons, table rate for u8 or more persons and student rate are available. 
See WiT JAPAN 2019 registration site