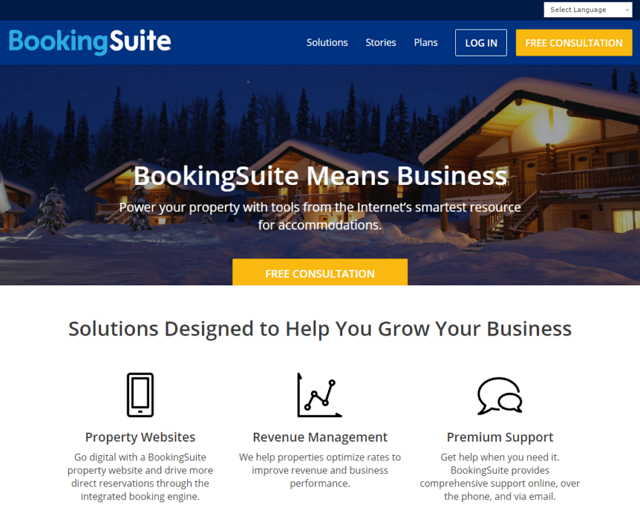 Booking.com Japan has offered BookingSuite, the marketing solution for accommodation partners, which is a cloud-typed B to B service to support website management and revenue management for partners. By integrating booking systems, channel control systems and property control systems, the solution can help even a partner without its own website launch a multi-languages website and also optimize displays on a variety of devices, such as PC, smart phone or tablet.
Booking.com Japan is accelerating the new business as the next pillar to the B to C booking service, appointing four staff exclusive to the BookingSuite.
The BookingSuite offers the limited charge system for small-sized accommodations and the fixed charge system for middle or large-sized accommodations. Internationally, the BookingSuite has already been introduced by more than 20,000 properties. In Japan, Booking.com is trying to make contracts with its partners first and to extend the business to properties not on Booking.com in the future.
In January 2016, Booking.com opened the BookingSuite RateManager, which forecasts property's occupancy and optimizes their rates up to 360 days in advance by comprehensive algorithms. Only the RateManager can be introduced.
In Japanese