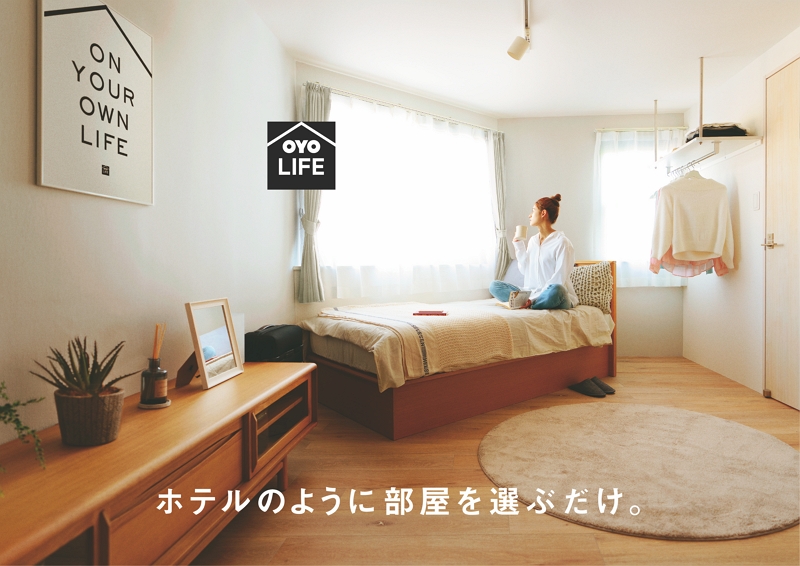 OYO, the hotel management company of India, has established OYO TECHNOLOGY & HOSPITALITY JAPAN, a joint venture for a room rental business with Yahoo. In March 2019, the demonstration service will be offered.
Currently managing more than 200,000 rooms in eight countries, OYO has rapidly been growing with an investment of $100 million from Softbank in 2015.
The name of service in Japan is 'OYO LIFE,' which can manage search of a property, move-in and move-out on a mobile phone only. The listed properties equip furniture and home electronics, and no deposit or commission is needed. Also, the rental fee includes public utility charges, Wi-Fi and regular housekeeping service. 
The basic OYO LIFE concept is 'You can choose a room like choosing hotel,' which means OYO proposes travel like living for a user's lifestyle with simple procedures. 
OYO already has 50 properties in Japan by November 2018 and is trying to increase the listings to 1,000 or more properties mainly in Tokyo by the end of March 2019.