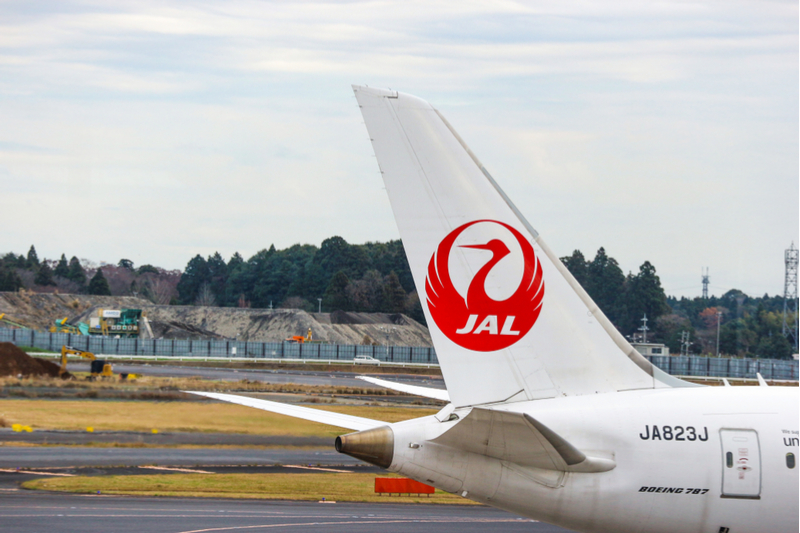 JAL Group announced its consolidated financial results for FY2018 ended March 31 2019, reporting operating revenue of 1,487.2 billion JPY (+7.5% year on year), operating profit of 176.1 billion JPY (+0.9%), ordinary profit of 165.3 billion JPY (+2.1%) and profit attributable to owners of parent of 150.8 billion JPY (+15.4%). 
For international passenger operations, outbound demand from Japan was steady while inbound demand remained strong. Through FY2018, JAL operated Narita/Kona, Narita/ Melbourne and Haneda/London services, which were launched in FY2017, and introduced the JAL International Award Ticket PLUS program to provide customers convenient options to redeem award tickets. Also, JAL strengthened the products and services for its Hawaii flights to meet diversified customer needs, such as renewal of the airport lounge in Honolulu and a variety of services through partnership with Hawaiian Airlines. 
As a result, international passenger revenue was up 14.6% to 530.6 billion JPY by carrying 9,128,236 passengers in total (+6.3%). ASK was up 6%, and RPK up 6.3%. The load factor reached record-high 81.3%.
For domestic passenger operations, a number of flights were affected due to the aftermath of Typhoon Jebi at Kansai International Airport and the Hokkaido Eastern Iburi Earthquake in September 2018. JAL, however, increased available seats by extension of the Embraer 190-centered Itami flights and introduction of the Boeing 727-800 on Naha flights by Japan Transocean Air. 
As a result, domestic passenger revenue was up 1.9% to 528 billion JPY, as the number of passengers was up 2.4% to 34,859,576. ASK was up 1.1%, RPK up 2.2%. The load factor reached record-high 72.5%. 
For FY2019 ended March 31 2020, JAL has forecasted operating revenue of 1,563 billion JPY, operating profit of 170 billion JPY, ordinary profit of 171 billion JPY and net profit of 114 billion JPY.