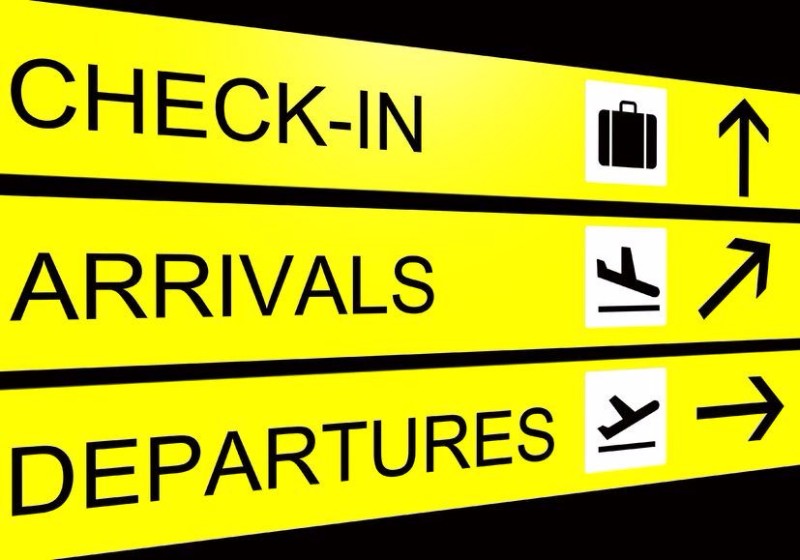 International Flight Airline Satisfaction Survey 2017, conducted by AB-ROAD Research Center of Recruit Life Style, shows that JAL was selected as the top airline for total satisfaction, surging from 4th last year. Air New Zealand and ANA followed JAL, and Singapore Airlines moved down to 4th from 1st in the last five years.
Top 20 airlines for total satisfaction are as follows: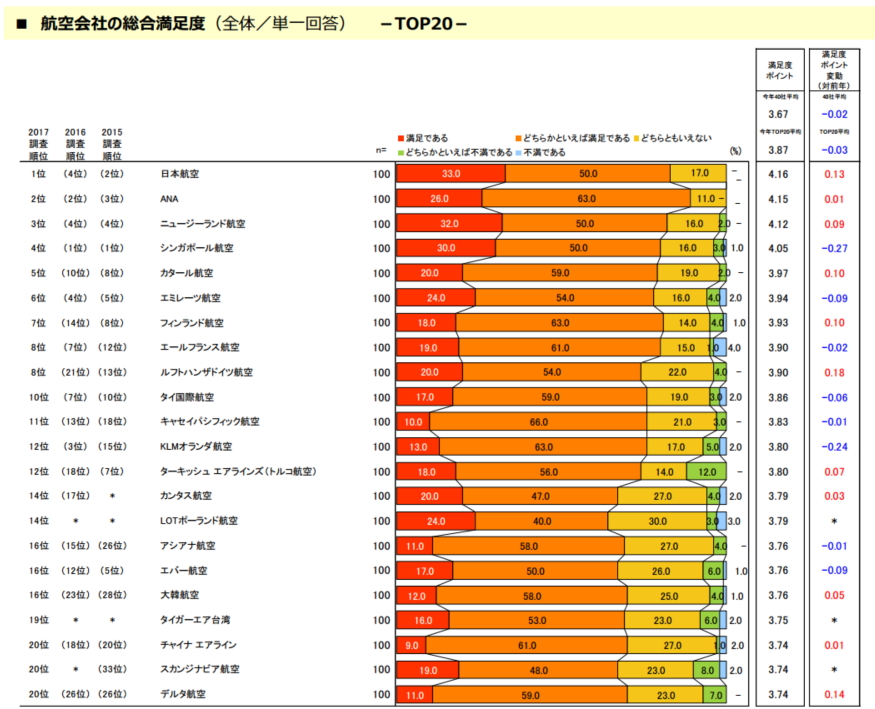 For aircraft, the top was Air New Zealand because it got high scores in newness and cleanness of the aircraft and also comfortable cabin, followed by JAL and Emirates. 
For cabin attendant hospitality, JAL was ranked 1st, followed by Air New Zealand and ANA. A main reason to choose JAL was their courteous services. 
For airport staff hospitality, JAL was also No.1 airline, followed by ANA and Singapore Airlines. JAL was particularly valued for smooth check-in procedures. 
For in-flight meal, Emirates retuned to No.1 airline for the first time in the last six years, followed by Air New Zealand and Singapore Airlines. JAL moved up from 13th last year to 4th, and Qatar Airlines also from 11th to 5th. 
For in-flight entertainment, Emirates was No.1 airline for four years in a row, followed by Air New Zealand and JAL. Emirates was highly appreciated for the number of available movies and TV programs and contents. Lufthansa moved up to 4th from 13th last year. 
The high correlations with total satisfaction were found in aircraft, cabin attendant hospitality and in-flight meal, according to AB-ROAD Research Center.
The survey targeted 4,364 18 years old or older males and females who traveled overseas in 2016.