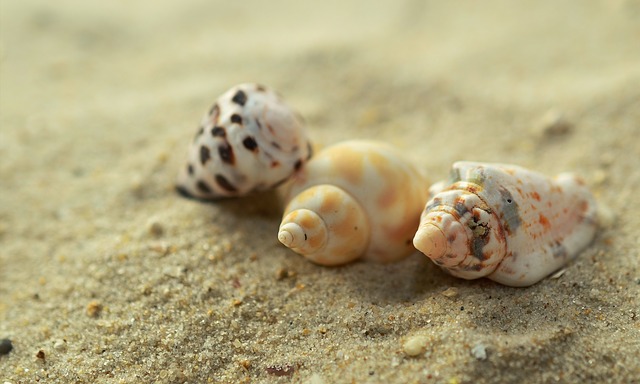 The domestic travel trend report for the summer vacation period in 2017 (July 15 to August 31), which is based on bookings on jalan.net, one of the biggest travel booking sites in Japan, finds that the most popular domestic destination is Hokkaido for two years in a row, followed by Okinawa, Tokyo, Shizuoka and Chiba. 
The table below shows top 10 popular destinations in Japan: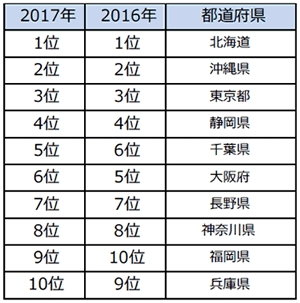 Bookings tend to concentrate on the Bon period from August 11 to 16 because of six consecutive holidays, according to the trend report.
The average budget is 20,000 to 30,000 JPY for an overnight travel and 5,000 to 10,000 JPY for a day trip.
The most selected travel companion is a married couple (22.9%), followed by alone (15.6%) and a family with kids (15.4%). Traveling alone is preferred more by males than by females, and the trend is particularly discovered among 20's to 30's males.
The table below shows answers to whom you are traveling with: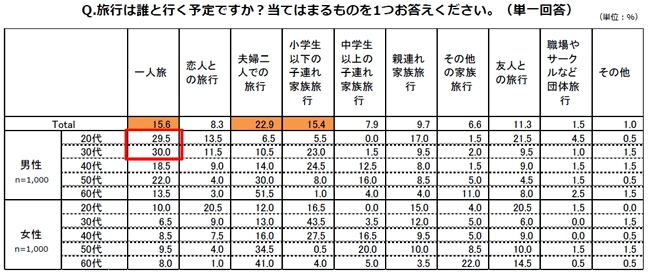 The most desirable activity is night hiking for stargazing, followed by night aquarium and night cruising. 
The survey is based on booking data on jalan.net as of June 9 2017 and also questionnaires about summer travel in Japan to 2,000 20 to 69 years.