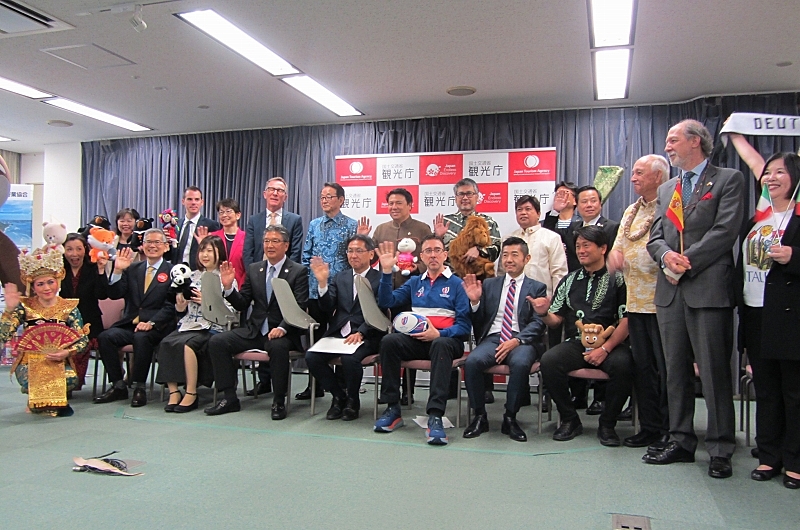 Japan Tourism Agency (JTA) and Japan Association of Travel Agents (JATA) launched an outbound travel initiative called 'Now, Overseas Travel!'on May 10 2023 in order to recover the outbound travel market, which still remains a 60% reduction over pre-pandemic level.
JTA and the travel industry finds a good opportunity to boost overseas travel by Japanese people, as all of the border control restrictions were lifted on May 8 2023, when COVID-19 was downgraded to Class 5 under the Infectious Diseases Control Law, the same level as seasonal flu.
"Improvement of international sensibility among Japanese people and increase in mutual understandings with foreign countries or regions through overseas travel is a key for better diplomatic relationship," Koichi Wada, JTA Commissioner, said, "Overseas travel is also important to maintain or expand flight networks from/to Japan."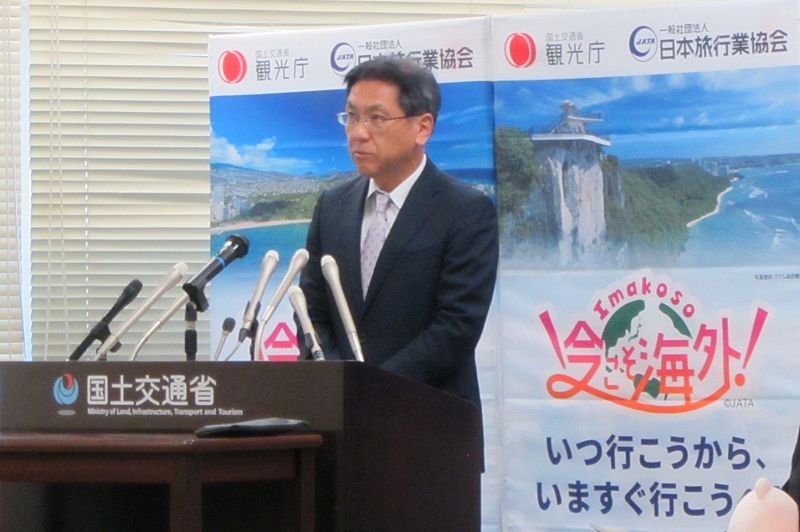 Koichi Wada, JTA Commissioner
"The current unbalance of two-way tourism should be corrected," Hiroyuki Takahashi, JATA Chairman said. "Otherwise, the presence of Japan overseas will be lower, and it may be more difficult for Japanese travel agents to purchase hotel rooms or flight seats ." Recovery of outbound travel from Taiwan or South Korea is much faster than Japan, though they opened the borders in the same timing as Japan.
JTA and JATA are addressing four actions under the campaign: promotional activities with a wide variety of stakeholders, development of attractive campaigns, expansion of international exchanges by young Japanese people and development of safe and comfortable overseas travel environment.
The attractive campaigns include half-price support for acquisition of a passport, offering campaign travel products and air ticket present campaign,
Takahashi said, "Through the efforts, we are trying to boost overseas travel demand in this coming summer, expecting that Japanese overseas travelers will be close to 20 million of the pre-pandemic level a year in 2024."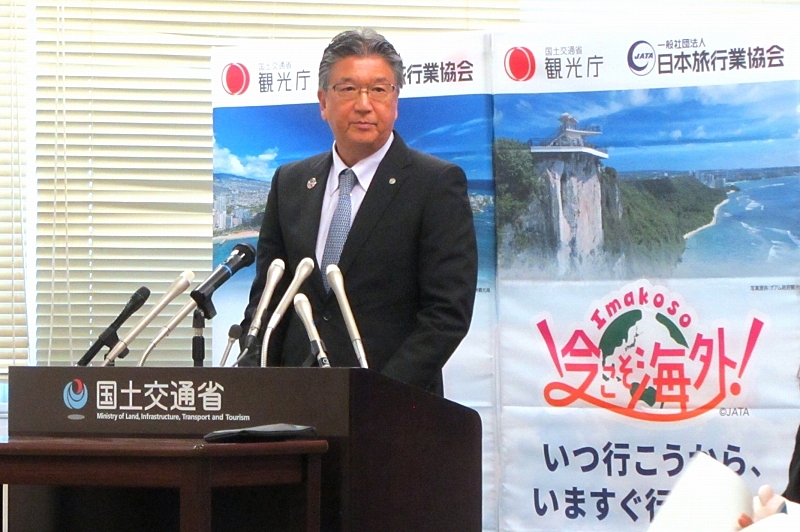 Hiroyuki Takahashi, JATA Chairman JTA also announced 24 significant destinations under the JTA's Outbound Travel Policy Package. Wada explained that they have been selected, considering emphasis source markets for inbound travel.
Selected 24 destinations are China, Hong Kong, South Korea, Taiwan, Indonesia, Malaysia, Philippines, Singapore, Thailand, Vietnam India, Canada, U.S., Hawaii, Guam, Mexico, Spain, Finland, France, U.K., Germany, Italy, Turkey and Australia.