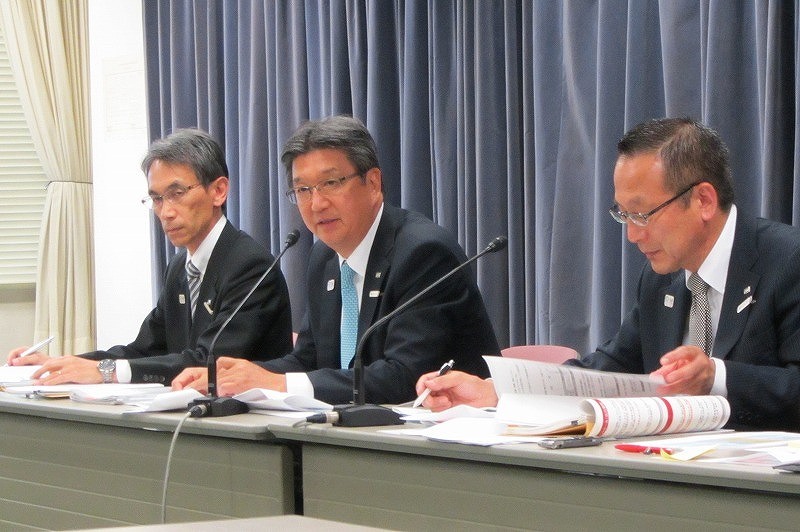 JTB announced its consolidated financial results for FY2018 ending March 31 2019, reporting sales of 1,367.4 billion JPY (+3.4% year on year), operating income of 6.3 billion JPY (+23.2%) and ordinary income of 3 billion JPY (-67.9%) and net loss of 15.1 billion JPY (net income of 1 billion yen in FY2017). JTB posted final net loss for the first time in the past nine years since FY2009, and it was the largest ever.
JTB declared a large amount of impairments to accelerate its business reform called 'the third founding' and posted a special loss and non-operating loss of 16.5 billion JPY in total.
"This is a big deficit, however it is a wall for us to overcome toward business reform for the third founding," Hiroyuki Takahashi, JTB President, explained at a news conference. "We are transforming our business model from conventional travel business to a solution business, a business structure to make a stable profit."
Major reasons for the large amount of impairments were poor business performances of its overseas subsidiaries in Brazil and Asia and also suspension of the core system development. JTB explained that a company in Brazil, for instance, did not better business than expected because of worse economic condition in Brazil, although JTB initially sought a big business chance for Rio de Janeiro Olympics and FIFA World Cup and also as one of BRICS.
JTB had developed a core system for purchasing travel contents to create products, however it has decided to suspend the development because the system is not compatible with dynamic placing of airlines or hotels. "Without compatibility with dynamic pricing, we no longer create products," Takahashi said.
By business segment, the individual travel business reduced sales by 4.7% to 651.8 billion JPY due to negative influences from natural disasters and slower response to the dynamic market changes, but increased operating income by 62.2% to 8.6 billion JPY due to product reform and cost reduction efforts. 
For the corporate business, sales were up 4.9% to 411.2 billion JPY, and also operating income up 20.8% to 8.7 billion JPY. For the global business, sales were up 34.6% to 228.1 billion JPY due to expansion of the business scale, but operating loss increased from 4.2 billion yen in FY2017 to 5.7 billion JPY due to an increase in expenses. 
For FY2019 ending March 31 2020, JTB has forecasted sales of 1,350 billion yen (-1.3%), operating income of 9 billion yen (+42.9%), ordinary income of 10 billion yen (+233.3%) and net income of 5.4 billion yen. Takahashi explained, "Sales may reduce because of reorganization of the retail network in Japan, while income is expected to increase because of better corporate business, especially for Rugby World Cup and G20 Summit."
Sales of the travel business segment:
Domestic travel: 506.3 billion JPY (down 6.1%)
Down 7.2% for package brand Ace, down 3.5% for group travel and down 10.4% for media products
Overseas travel: 469.3 billion JPY (up 2.2%)
Down 3.3% for package brand LOOK JTB, up 6.4% for group travel and up 6.0% for media products
Inbound travel: 61.3 billion JPY (down 2.4%)
Global travel: 115.4 billion JPY (+41%)
MICE: 75 billion JPY (+53.8%)