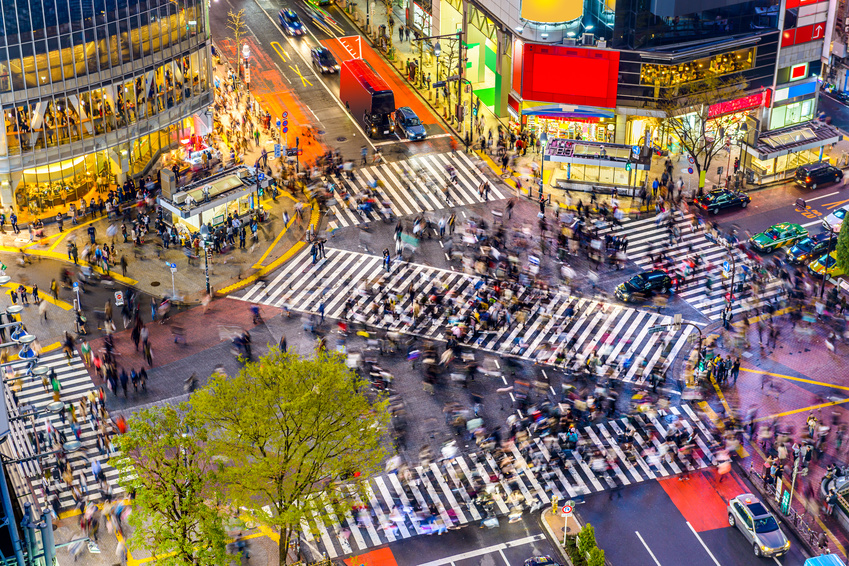 Eastern Japan Railway (JR East) and NTT Data conducted a joint survey on international visitors' movements in Japan to grasp how they move in Japan. The survey results find out visitors in Kanto and Kinki areas moved in wider areas, while those in Hokkaido, Kyushu and Okinawa moved within the areas.
By nationality, visitors from China, U.S. and France tended to move in wider areas and stay in multiple prefectures. Those from Taiwan and Hong Kong tended to visit local areas, while those from Korea tended not to move.
Among visitors in Kanto, the ratio of interregional movements was 62% of the total, and the ratio of wide-area movement 38.1%. Also, the ratio of departures from airports in different areas was 10.9%. Major destinations from Kanto were Kinki (358,000 travelers), Tokai (301,00 travelers), Shinetsu (96,000 travelers), Hokkaido (72,000 travelers) and Chugoku (71,000 travelers), and prefectures they stayed were 2.9 per traveler.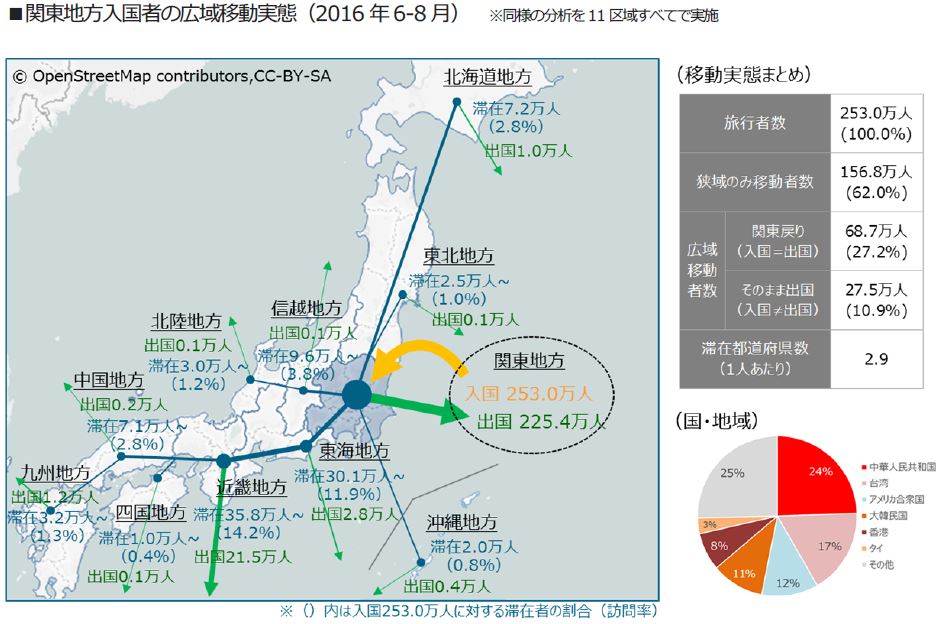 For wide-area movements, the major transportations for travelers from China were flights (55%), Shinkansen (46%) and buses (34%), while for travelers from U.S. flights (37%), Shinkansen (38%) and buses (33%).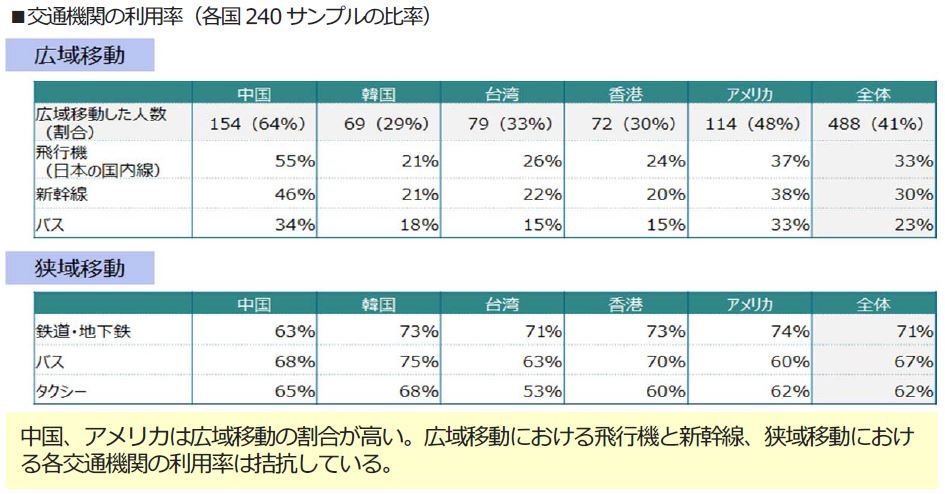 The survey is based on NTT data's statistics on about 5 million mobile phones of international visitors for wide-area movements and GPS data on Japan Travel Guide app provided by NTT Ad for interregional movements. In addition, online questionnaires on transportations was conducted to international visitors from China, Korea, Taiwan, Hong Kong and U.S.