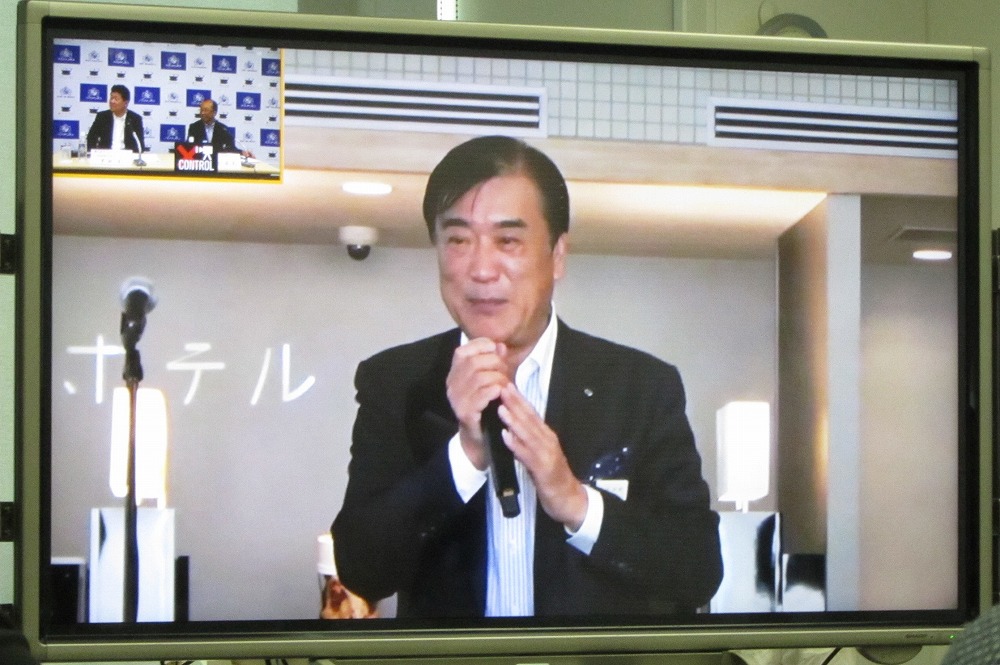 Hideo Sawada, Huis Ten Bosch president, revealed that the second Henn-na Hotel, served by robots, will open in Maihama, Chiba Prefecture in March 2017, following the first one in Huis Ten Bosch, the theme-park in Sasebo, Nagasaki Prefecture. The hotel's concept is to seek the world-highest productivity with comfort stay and low price compatible by reducing costs on labor, energy and construction.
"Our services, quality and productivity work in anywhere in the world," Sawada said. "We do not have a big failure amid shortage of hotels in Japan. We believe that the Maihama project will have great success."
The second Henn-na Hotel with100 rooms, which will be located about five minutes away from Tokyo Disney Resort, will offer around 15,000 JPY a room, mainly targeting family travelers. The land was already purchased by H.I.S. for its 14th hotel.
Akira Hirabayashi, president at H.I.S., a parent company of Huis Ten Bosch, said, "Using robots, we will create a hotel with higher productivity and entertainment." The Henn-na Hotel in Maihama is expected to use two robots for reception and concierge in the beginning, much different from 182 robots for 16 different services in Huis Ten Bosch. Housekeeping will be outsourced, and natural energies will not be introduced in the beginning.
Only six human staff will serve mostly for reception services, and two robots are expected to cover 50 to 60% of human works. The hotel aims at the yield rate of 10%, higher than 5 to 8% on average, and hopes to raise the rate to 20% in the future.
Rooms will probably be sold 30 to 40% by its website directly and H.I.S. and around 30% through other travel agents.
Huis Ten Bosch has a plan to open Henn-na Hotels in areas with high demands for popular theme-parks like Nagoya or Osaka after Maihama and aims for a global expansion on franchise contracts in the next year, probably Thailand, Bali Island or Vietnam, where H.I.S. has many local offices. A goal in the first phase is extension of the hotel network to 100 in the world. "It is important to make a partnership with H.I.S. with more than 220 local offices globally," Sawada said.

For the future investment to global development of Henn-na Hotel, Sawada said that the today's H.I.S.'s fund can afford expected cost of 20 billion JPY in total for 100 hotels. The occupation rate of Henn-na Hotel in Huis Ten Bosch is 100% in this summer, and the annual yield rate is 20% or higher, according to Sawada.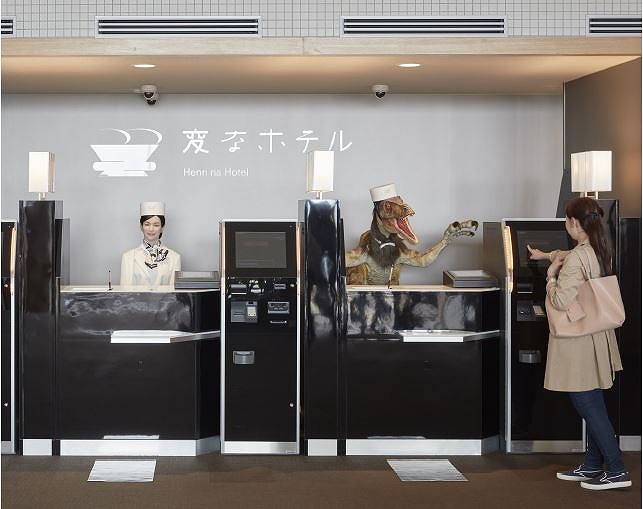 In Japanese