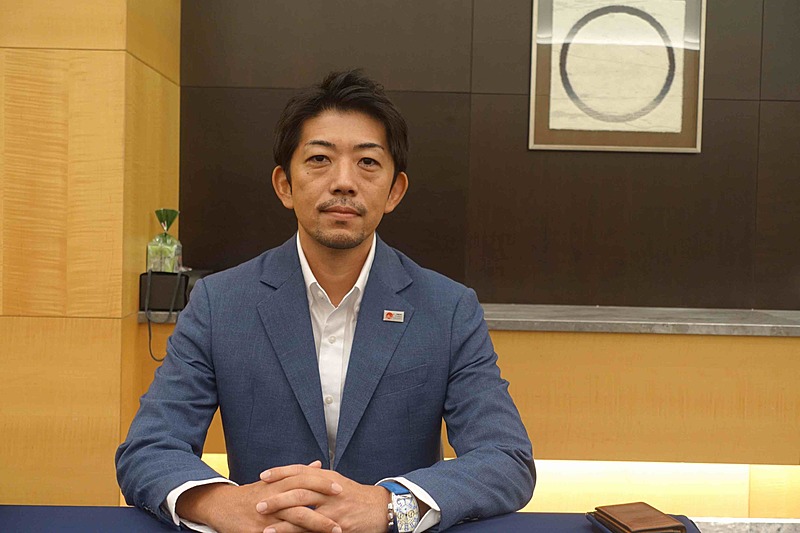 Japan National Tourism Organization (JNTO) opened Dubai Office in November 2021 to strengthen promotional activities to exploit the luxury travel market in Middle East, expecting the region is a highly potential market to achieve the governmental goal of spending of 5 trillion JPY by inbound travelers. Daisuke Kobayashi, JNTO Dubai Office Executive Officer, said that Middle East is the last blue ocean for the inbound travel market of Japan.
Middle East is highly potential
Kobayashi said, "People in Gulf Cooperation Council (GCC) countries are very willing to travel overseas." Overseas travelers in the six GCC countries totaled 37 million in 2019, which is the 7th largest market in the world. They enjoy overseas travels two or three times a year on average, and the total spending overseas amounted about $69.2 billion in 2019, which is equivalent to the 5th biggest market in the world. Also, GCC countries are ranked high in spending a traveler.
Popular destinations are Europe for them. Inbound travelers to Japan were just 29,000 in 2019, despite more visitors than the previous years.
According to JNTO survey, 96% are interested in traveling to Japan, but 99% have never been to Japan before. "JNTO's role is to fill the gap," Kobayashi said. "People in Middle East know about Japanese cultures to some extent through cars or manga, but they don't have a concrete image of Japan as a destination. We have to let them know where they can go and what they can do in Japan."
Dubai Office opened a JNTO Facebook account in Arabic to deliver tourism information. The highest engagements are seen in the category of nature. Kobayashi said, "They seem to be interested in landscapes in contrast to desert."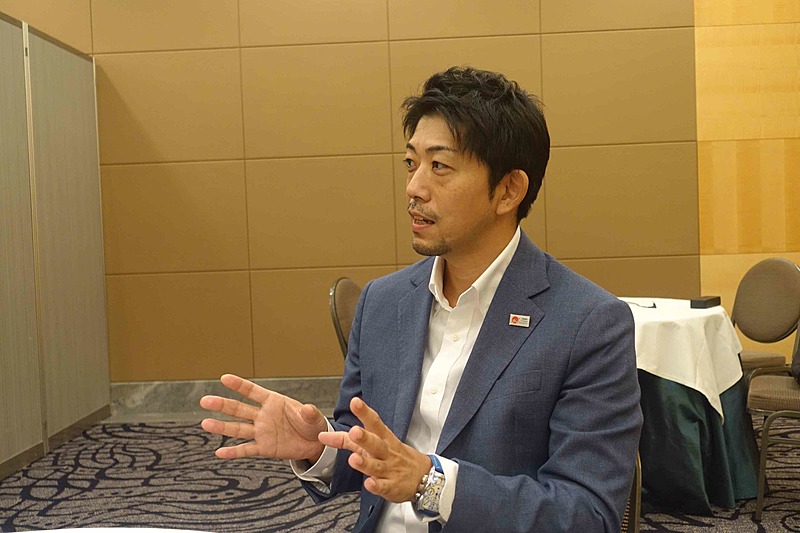 Kobayashi explains how important Middle East is for Japan.
Who is a target?
JNTO targets luxury travelers who spend 3 million JPY a travel (the top 30% of disposable income households) or 20s to 40s married couples or partners who spend 1 million JPY a travel. There is a huge high-spending market in Middle East. even except super high-end consumers, like royal families.
"The number of luxury travelers in Middle East is actually smaller than in U.S. or China, but its population density is high," Kobayashi said. "I think every visitors from GCC to Japan can be recognized as luxury travelers."
70% of overseas travelers from Middle East are family travelers, and they tend to prefer to a classic luxury travel rather than modern luxury travels, such as deeper local experiences or adventure experiences, which are poplar among luxury travelers from U.S. or Europe.
A challenge is sale distribution rather than cares about their cultures
As people in Middle East have Islam-based unique cultures, many of tourism operators in Japan are reluctant to receive them because they think special hospitality is required.
"Each Islamic people basically a different idea. When they book a hotel, they first choose a hotel they want to stay, and then if a hotel offers halal hospitality, they think it is even better," Kobayashi said. "Tourism operators in Japan should not miss a great opportunity with excessive concerns."
The biggest challenge to expand the Middle East market is sale distribution, Kobayashi added. As luxury travelers from Middle East prefer to a tailor-made family travel, a role of a land operator is very important in traveling to a unknown destination, like Japan.
It is, however, true that business connections between Japan and Middle East are very limited at this moment, so that it is difficult for tour operators in Middle East to meet their customers' satisfactions. JNTO needs to bridge both of the sides through BtoB travel events or educational seminars for local operators.
Kobayashi said, "There are still a few Japanese tourism operators dealing with Middle East, so business competition is small. When they see the market potentiality, Middle East must be a big chance for them."