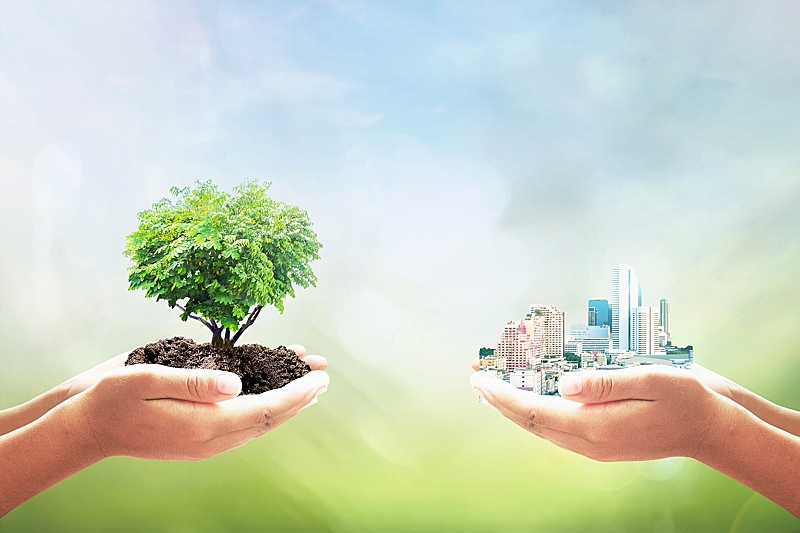 JTB Tourism Research & Consulting's survey on SDGs finds that the awareness rate of 17 SGDs goals among domestic travel experiences in the past three years was 40.8%, which were higher than 30.2% of general consumers. The ratio of general consumers, however, was up 5.1 points compared to the previous year.
Among 17 SDGs goal, the most important goal domestic travel experiences recognize was 'concrete actions for climate changes (12%).' The most important action in tourism was 'preserving sea richness (38.1%)' among 17 goals, followed by 'providing safe water and toilet globally (35.7%)' and 'preserving land richness (31.3%).'
Meanwhile, the survey results show that travelers are not likely to perform SDGs actions in traveling in the same manner as ordinary life. The actions with large gaps between traveling and ordinary life were 'careful lighting control' (36.1 points in gap) and 'management of air conditioner' (34.1 points in gap). The major reason was 'don't want to think about it in traveling.'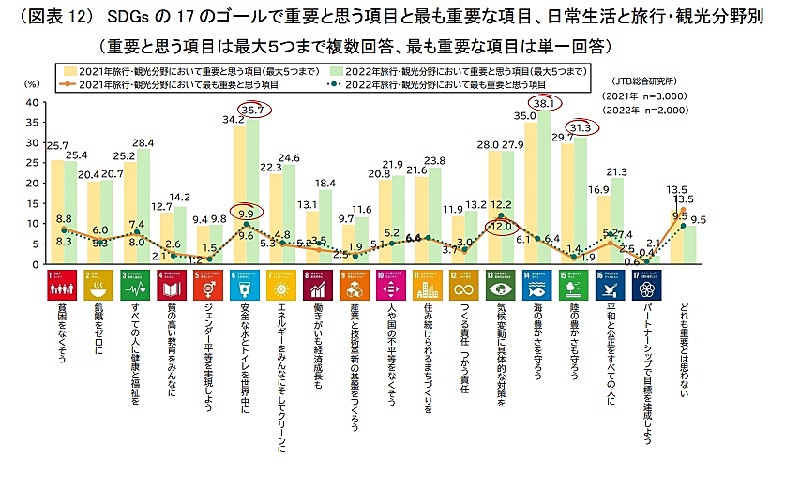 発表資料:JTB総合研究所
More travelers performed all of SGDs-related actions in traveling, such as 'bringing my own water bottle' or 'saving water. The actions they want to do in the future were 'to choose natural disaster areas as a destination to support them' (16.4%), 'to choose EV or hybrid car as rental car' (14.2%) and 'to bring slipper or pajamas' (14.1%).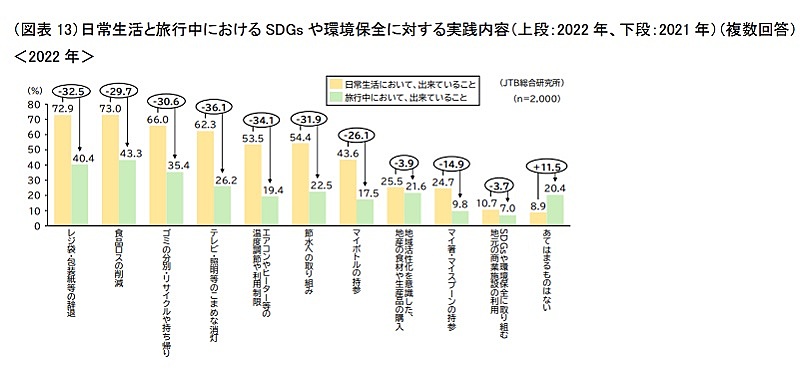 発表資料:JTB総合研究所
Asked whether you can purchase SDGs-related products or services if they are more expensive, 32.1% answered 'Yes' when they buy local original products, and 29.6% when they reduce wastes. In fact, there were not few answers that they do not choose it if it is more expensive.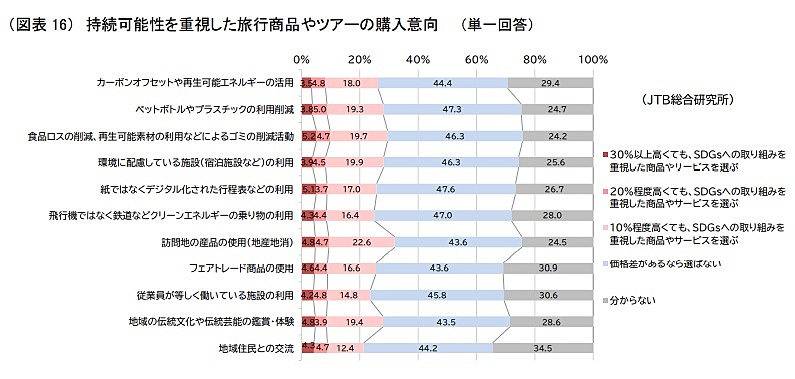 発表資料:JTB総合研究所
From traveler's point of view, important actions in the tourism industry were 'saving energy and reducing burden on environment' for aviation or railway, 'reducing or recycling wastes' for accommodation and restaurant and 'improving labor environment and delivering information on actions' for travel company.